From pastures to passes
Share - WeChat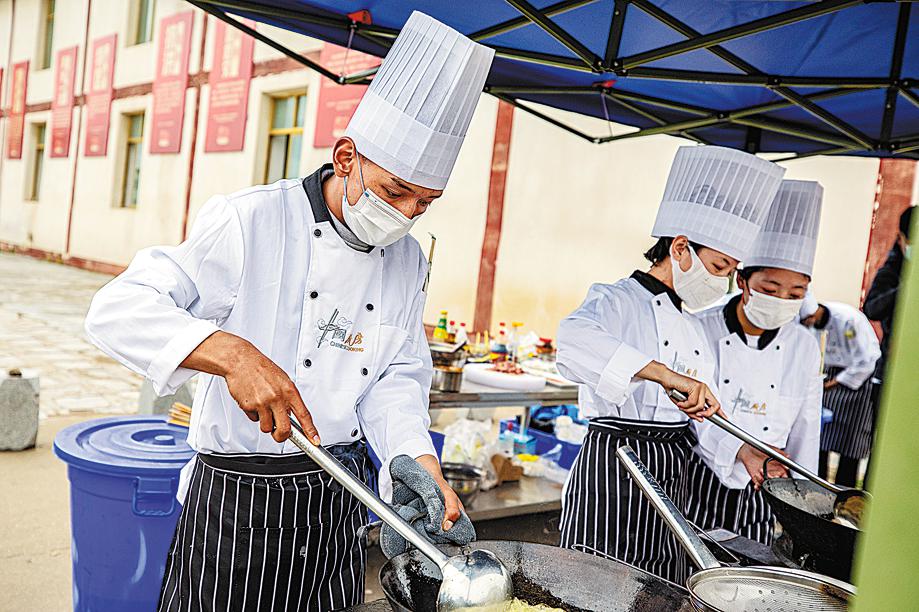 In 1985, the region's government started to provide free education system for nomadic and rural families. The system provides 15 years of free education (including tuition, meals and accommodation), from kindergarten to high school (or vocational school). In 2012, the policy was extended to all residents.
According to the region's education department, more than 20 billion yuan has been invested in the policy since 1985, benefiting 8.93 million students.
With the wider adoption of the internet on the plateau, the younger generations are eager to strike out and forge their own path, unlike their parent's generation who preferred to stay back, says Nyima Tsering. The free education policy has increased their willingness to study.
Tsomo, an 18-year-old who is in her third year at Nagchu Vocational School, plans to take an entry examination to college next year. She is majoring in animal husbandry and veterinary medicine, a popular subject in the school, given the area's reliance on livestock.
Tsomo's family lives about 100 kilometers away from the school and owns 50 yaks and 50 sheep. They live in a house provided by the local government instead of in a traditional tent on the grassland.
Most Popular