Students get a history lesson
Share - WeChat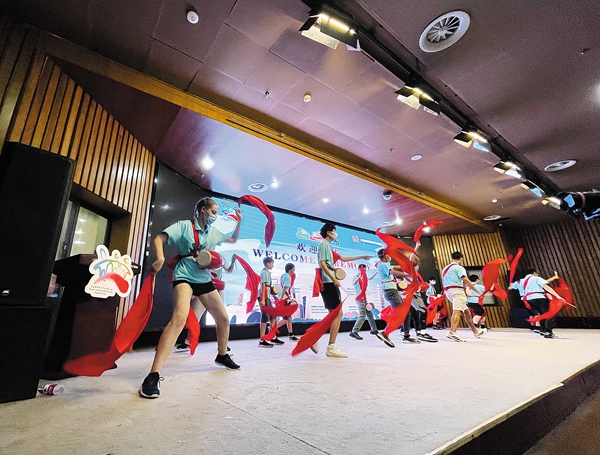 International group visits the cradle of Chinese revolution, Zhou Wenting reports in Yan'an, Shaanxi.
Teenagers took a step into history when they visited Yan'an, the cradle of the Chinese revolution, in Shaanxi province. As members of 16th Shanghai International Youth Interactive Friendship Camp, they were touring Chinese cities and they said that learning about Yan'an had been fundamental to helping them understand the country's development today.
During their visit to the city on July 16-17, the 39 teenagers from China and 15 other countries went to places, such as Liangjiahe village where President Xi Jinping used to work as a farmer from 1969 to 1975.
They also went to Yangjialing village, a former site of the Central Committee of the Communist Party of China and where Party leaders at that time, including Chairman Mao Zedong, resided from 1938-47.
The youth camp was organized by the Shanghai People's Association for Friendship with Foreign Countries, the Shanghai Youth Federation and the Shaanxi Provincial People's Association for Friendship with Foreign Countries.
All the participants this year were from local or international schools in Shanghai rather than overseas because of the COVID-19 pandemic.
The teenagers, from countries including Australia, Japan, the United States, Russia, South Korea, India, Spain and Sweden, also learned about the traditional yangko dance and folk songs, as well as how to make dumplings.
For most, this was their first time in the city of special significance in the Chinese revolution and the CPC's history.
Most Popular