From pastures to passes
Share - WeChat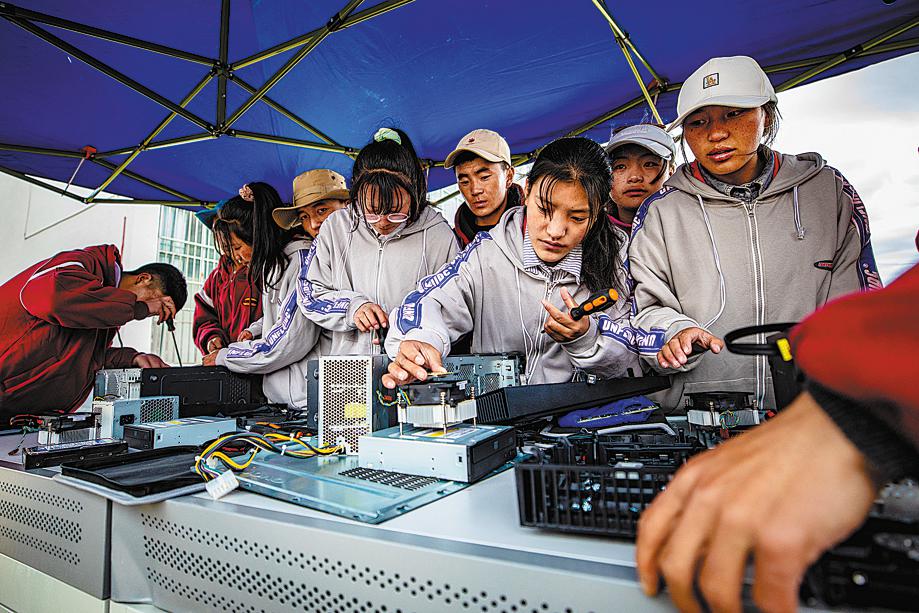 The school has a total of 4,145 students, offering majors in subjects, such as animal husbandry and veterinary medicine, computer science, nursing, art and design and Tibetan medicine. The number of students has been rapidly increasing in recent years and a new campus is under construction to accommodate the growing number of students.
"The concept of education to herdsmen has changed dramatically. It was not possible for them to send children to school many years ago," says the vice-president.
He recalls five years ago, when he just began his work at the vocational school, he had to organize lots of promotional activities in different counties in the nomadic area to attract students. There's no need to do that anymore.
Before the vocational school, Nyima Tsering worked as a teacher in villages around Nagchu city. He saw lots of children dropping out of school to help their family to farm and dig Chinese caterpillar fungus, a precious ingredient in Tibetan medicine that can be "more valuable than gold".
"We had to fight with herders to pull their children back to school," jokes Nyima Tsering. He says the reason many people didn't send their children to school was partly influenced by their outdated opinion on education and partly due to their poor economic situation.
"The dropout rate has decreased considerably since a special free education system began in Tibet in 2012," he adds.
Most Popular