Digitalization seen as key to future of rural vitalization
Share - WeChat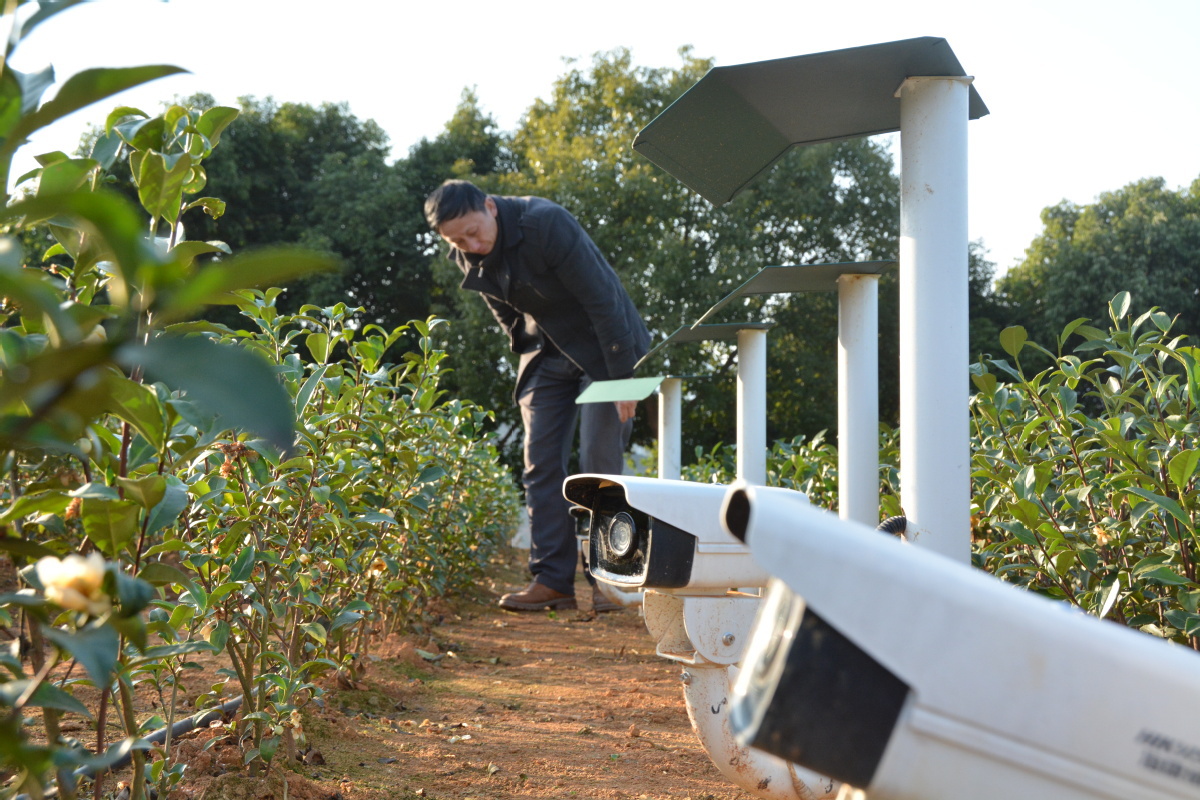 Digital agriculture, the practice of integrating advanced technology into farming, is driving China's rural vitalization, according to experts.
Huang Jikun, a member of the Ministry of Agriculture and Rural Affairs' rural vitalization advisory committee, said that digital technology is bound to play a bigger role in the country's steps toward rural vitalization and agricultural modernization.
"The digitalization of rural industries is key to developing the countryside, and it is a new driver of a sustainable rural economy," Huang said.
Integrating new technology like big data, artificial intelligence and the internet of things with crop and livestock production will be central to developing smart agriculture.
"The involvement of digital technologies across the supply chain will help increase efficiency while reducing costs," Huang said.
The push toward digital agriculture is the result of a plan released in January last year aimed at improving smart agriculture and providing support for rural vitalization in the years leading up to 2025.
Jointly released by the Ministry of Agriculture and Rural Affairs and the Cyberspace Administration of China, the plan proposed building a basic data system for rural areas to facilitate targeted management and services.
The topic was initially proposed in 2018's No 1 Central Document-the name given to the first policy statement released by the Communist Party of China Central Committee and the State Council, China's Cabinet, each year-and was reiterated in this year's document, which also highlighted research into and the use of intelligent agricultural machinery as well as the development of smart agriculture based on the internet of things, sensors, location systems and robots.
Xu Lijun, an expert at the Chinese Academy of Agricultural Sciences' Institute of Agricultural Resources and Regional Planning, and her team used digital technology to promote a new oat variety in Huize county, Yunnan province.
Since she began working on digital agriculture in Huize in November 2017, oat cultivation has become central to poverty alleviation and rural vitalization in the county.
The team had access to the most comprehensive database of grass varieties as well as related cultivation methods and field management strategies for pest prevention, which provided technological support for agricultural development.
Due to its high altitude and cool climate, Huize regularly faced shortages of forage. The county was trying to find a crop that would grow well and boost the rural economy when Xu's team arrived.
After analyzing natural resources through remote sensing data and conducting experiments, the team settled on oats as the most suitable crop and began to explore the adaptability of different varieties.
Their experiments led to an average yield of 4.5 metric tons per hectare, with the highest yield hitting 6.75 tons per hectare, five times that of the variety previously grown in Huize.
"We were finally able to select a suitable variety, and then we promoted it across the county. We were responsible for smart agriculture management in the oat fields, such as indicating through data when to weed and when to control pests," Xu said, adding that the digital center they built in Huize also supports the cultivation of tomatoes and other crops.
As a result, Huize is now considering turning to e-commerce platforms to expand the market for local agricultural products.
The national development plan mandates boosting agricultural digitalization and making breakthroughs in key technologies and equipment, including automated packaging lines and intelligent temperature-control systems.
Companies in Zibo, Shandong province, have been encouraged to apply automated, mechanical and intelligent equipment to develop agricultural production and management and boost the agricultural chain through digital technology.
Shandong Qihe Biotechnology, China's biggest mushroom log exporter, uses numerical control, big data, sensors and 5G technology at the smart factory it built to cultivate shiitake mushrooms.
Hu Zhengpeng, director of the company's information office, said the smart factory has automated production procedures including bagging, sterilization and stacking, and it has promoted digital technology in logistics and marketing.
Few employees are visible in the smart factory's plant.