Digitalization seen as key to future of rural vitalization
Share - WeChat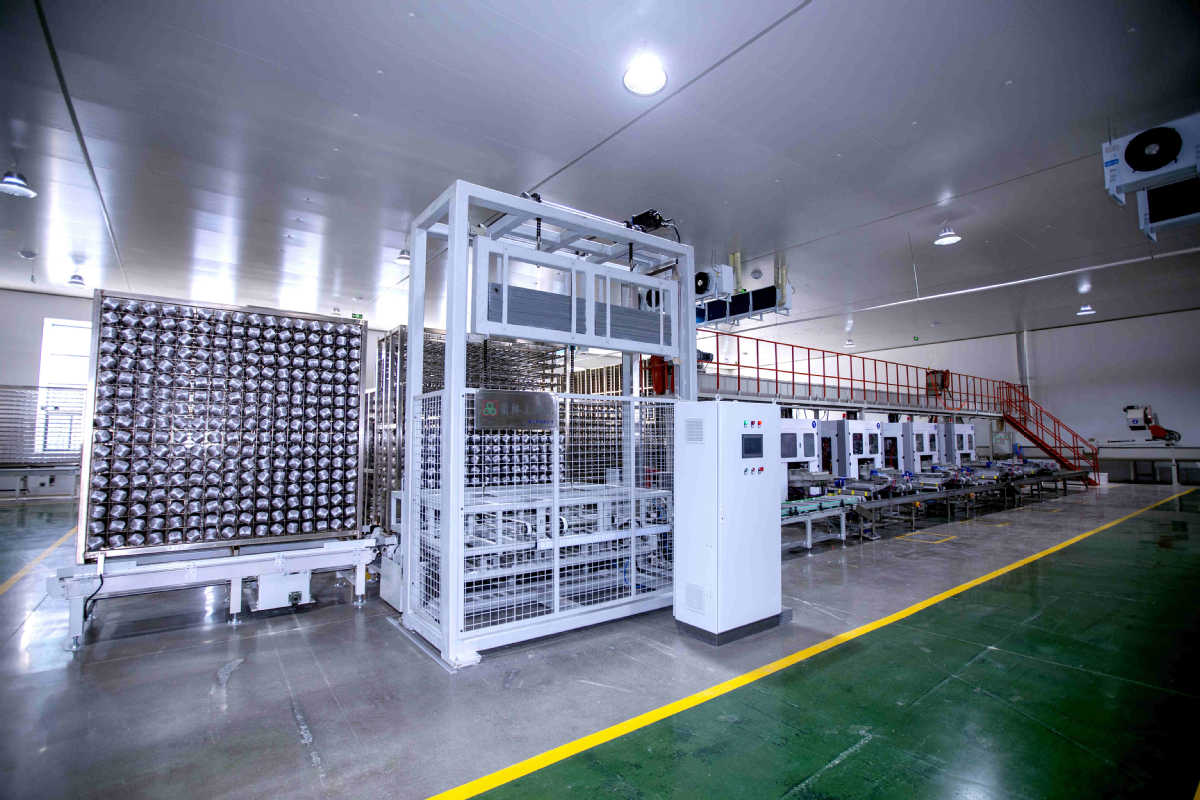 "We used to have 20 to 30 workers in each plant operating machines, but now we only need two or three to inspect machinery, which has greatly saved on labor costs," Hu said.
Daily capacity is now 10 times that of traditional plants, reaching 60,000 bags a day. Smart technologies are also used to operate high temperature equipment that can ensure 100 percent sterilization-vital to the uncontaminated growth of mushrooms-double the efficiency of traditional boilers.
Intelligent settings have not only reduced manpower, but also ensured the best indoor environment for mushroom cultivation, Hu added.
The company invested 200 million yuan ($30.85 million) in the smart factory. Since it began operation in April last year, it has produced 30 million mushroom logs worth some 200 million yuan.
The company has a production base covering 133 hectares and produces 75 million mushroom logs a year, with a total annual production value of 600 million yuan.
"We plan to build a big data platform to collect figures across the entire supply chain of edible mushrooms around the world," Hu said.
Huang said digital infrastructure is laying the foundation for boosting rural vitalization through digital technologies.
"China should promote the construction of remote-sensing facilities in rural areas and improve the service and management of agricultural production driven by big data," he said.
Yu Qiangyi, an expert at CAAS who participated in the formulation of the development plan, said his team is working on a smart sensing system that integrates data gathered from satellites and drones and on the ground. Such data can produce an overall picture of the environment and agricultural production.
"The system not only collects data from multiple sensors, but also acts as a decision-support system for precise farm management by monitoring the growth of crops and environmental stress in terms of water, soil and air quality and the ecosystem," Yu said.
"Moreover, the application of AI technology helps the smart diagnosis of crop health, so farmers know how and where to apply products like pesticide."
The use of fertilizers and pesticides on wheat-corn rotation fields in North China was reduced by up to 10 percent thanks to the application of the system, while yields increased by 10 percent.
The integrated system has also been used at a smart orchard in Chengdu, capital of Sichuan province.
"It enables the management of each fruit tree, providing targeted information for farmers," Yu said, adding that they are planning to promote the system in a rice field in Suzhou, Jiangsu province.