Chinese Olympic veterans a force to be reckoned with
Share - WeChat Editor's note: As the Tokyo 2020 Olympic Games continue, we have seen many Chinese young athletes fighting for their dreams. While we feel great pride for them, we cannot forget those veterans still putting in the effort to compete. Their determination and perseverance show us the true spirit of the Olympics.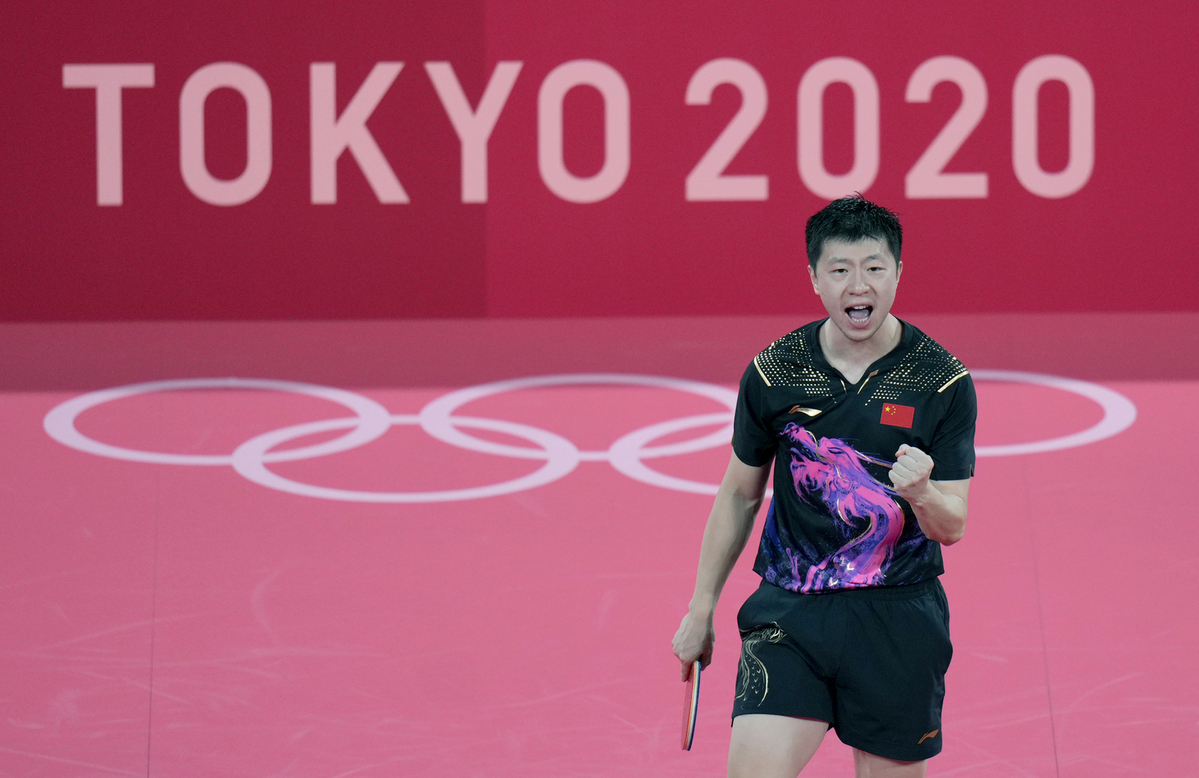 Ma Long, born in 1988, became the first male table tennis player to win back-to-back Olympic titles in singles competition after outclassing world No 1 and teammate Fan Zhendong 4-2 in the final on Friday.
Ma won the duel 11-4, 10-12, 11-8, 11-9, 3-11, 11-7 in front of International Olympic Committee President Thomas Bach at the Tokyo Metropolitan Gymnasium.