Chinese paddlers make men's, women's team events quarterfinals at Olympics
Share - WeChat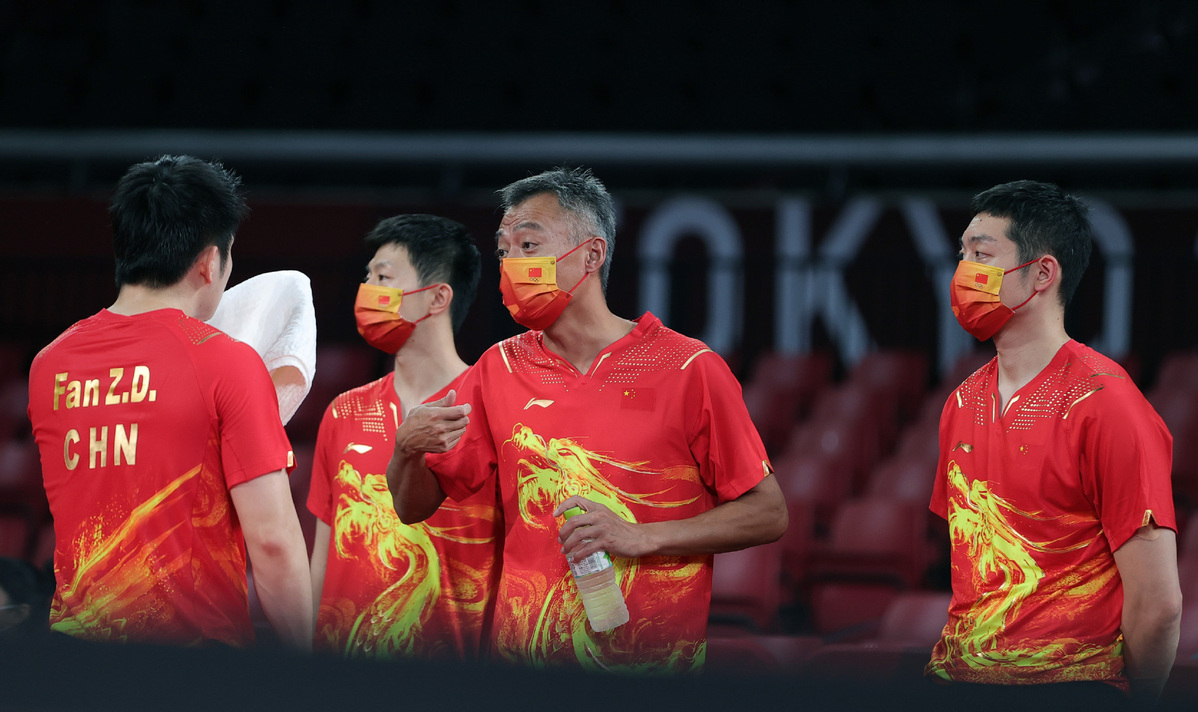 TOKYO - China's all-time leading table tennis players stayed on course for a sweep of team titles at the Tokyo Olympics, advancing to the quarterfinals with ease.
The Chinese men's squad, who have claimed all three Olympic titles since the event debuted in Beijing 2008, beat Egypt 3-0 in the evening's session, while their female counterparts breezed past Austria in three straight games.
Xu Xin, who partnered with women's singles reigning champion Liu Shiwen in the mixed doubles event and lost to Japan's Jun Mizutani and Mima Ito in the final six days ago, scored twice for China.
The Shanghai native firstly paired with newly-crowned men's singles champion Ma Long to beat Ahmed Saleh and Khalid Assar 11-4, 11-7, 11-3 in the doubles play, before he trounced Khalid Assar 11-9, 11-7, 11-2, in the third game.
World No 1 Fan Zhendong was the first-choice singles player for Sunday's match, and he gave no chance to Egypt's top paddler Omar Assar, winning 11-4, 11-8, 11-5.
"Our first round opponents are not so strong, which gave us plenty of space," commented China's captain Ma.
"We tried to tune up for the team event where each game plays best-of-five rather than the singles best-of-seven format. For that reason, we need to be more focused and slow start is total unsuitable," added the 32-year-old.