How to cook golden tofu with sesame
Share - WeChat Ingredients:
1 block Firm Tofu (approx. 200g)
3 pcs Salted Egg Yolk :
1 pcs Egg
1/2 Tbsp Toasted White Sesame
1/2 Tbsp Toasted Black Sesame
30g Unsalted Butter
50g Corn Starch
400ml Cooking Oil
1/4 tsp Salt
1/4 tsp Light Brown Sugar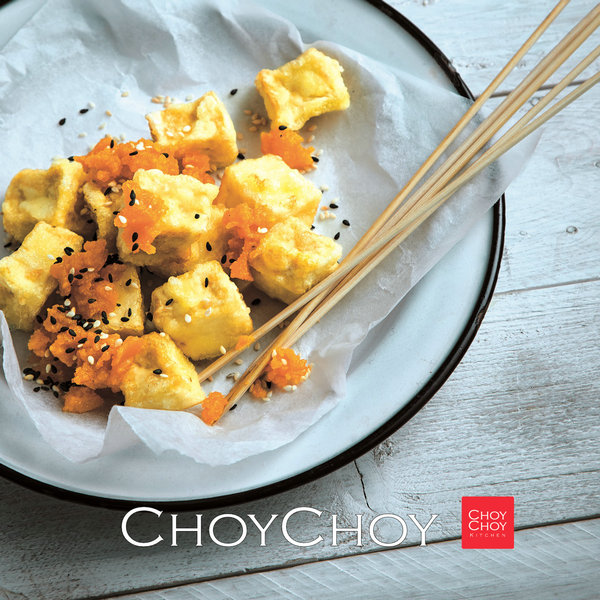 Instructions:
1. Rinse the tofu and pat dry. Cut horizontally and dice into cubes.
2. Steam the salted egg yolks for 10 mins. Take out and mash into paste. Mix well with 1/4 of light brown sugar.
3. Beat the eggs.
4. Coat the tofu cubes with a thin layer of egg wash and then coat with corn starch. Let rest for 10 mins.
5. Heat up the oil in a wok on high heat. When the oil boils, add the tofu cubes while gently stirring. Fry on high heat for 3 mins and take out. Reserve the oil into a bowl.
6. Heat up the same wok on high heat(no need to add oil) When the wok is hot enough, reduce heat to medium and add the butter and salted egg yolk paste. Keep stirring until thoroughly mixed. Turn off the heat.
7. return the fried tofu cubes into the wok to coat with egg yolk sauce or
drizzle the egg yolk sauce on to the tofu cubes.
8. Sprinkle black and white sesame on top and enjoy!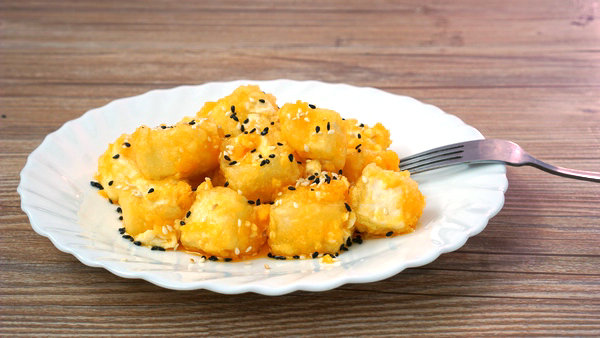 Most Popular