Music educator with major score to settle
Share - WeChat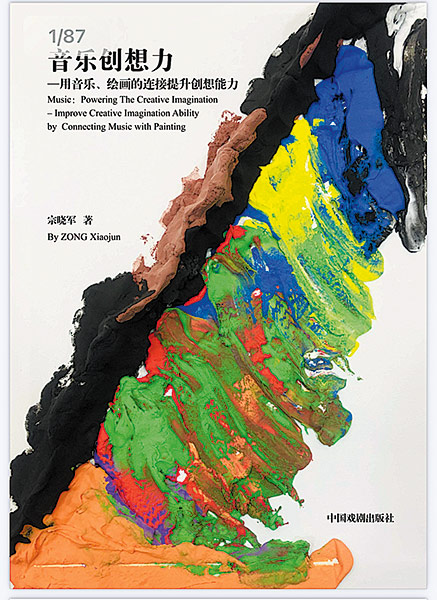 His efforts were recognized by experts, including those from the China Music Instrument Association, the sponsor of the National Music Education Conference and the Tianjin Julliard School.
The book and the series of courses are not meant to impart any profound knowledge of music theory or painting technique. Instead, they try to connect or build a person's inner world by integrating the rich auditory feelings of the three elements of music-melody, rhythm and timbre-into the seven genres of visual art and 10 painting representation techniques. This helps enrich learners' minds and inspire his or her creative imagination, according to Zong.
The training can be offered to learners from ages 5 to 50, and doesn't require any basic skill in playing or drawing.
"I believe that the ultimate purpose of essential quality-oriented education in art is to extend general objective thinking to symbolic and abstract thinking, and convert it into creation and creative imagination," he says.
Before he proposed his latest course, Zong, 54, who was awarded a bachelor's degree from the Central Conservatory of Music with a major in cello performance and a master's degree in music management from the Frost School of Music, University of Miami, had given nearly 500 lectures on the popularization of music and art.
"The creative imagination is an important way for human society to advance and develop," Zong says. "Scientific and technological innovations are driven by the creative imagination."
He says he hopes that this imagination can help generate the power to promote scientific and technological innovation.
However, he says there are certain challenges in the implementation of his ideas. Overcoming secular concepts in music learning and training in China and people's thirst for grades in examinations are the major barriers on our way to the creative imagination.