Music educator with major score to settle
Share - WeChat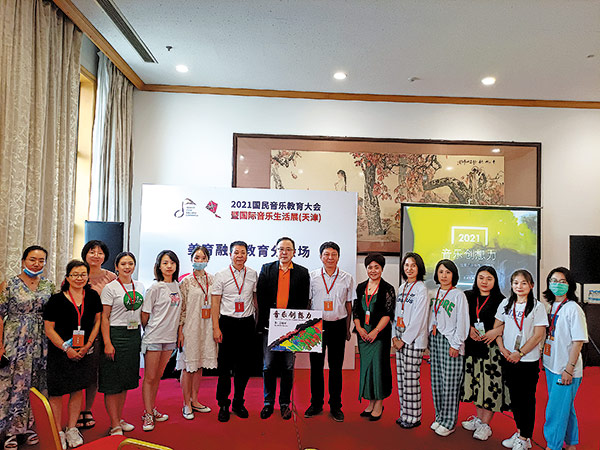 Book focuses on new approach needed to inspire and nurture creative talent by mixing instrument-playing with painting, Yang Cheng reports in Tianjin.
Zong Xiaojun, a veteran educator at the Central Conservatory of Music, launched his new book, Music: Powering the Creative Imagination, at a recent music education gala in Tianjin.
His courses, based on the book, are touted as one of the first attempts to nurture creative imagination by connecting music with painting. His first class was given to music teachers from poverty-stricken areas as part of the National Music Education Conference, held over July 16-19 in Tianjin.
The courses are scheduled to be offered to more than 6,000 music teachers in 20 cities, including Wuhan in Hubei province, Taiyuan in Shanxi province, Yancheng in Jiangsu province and Xiamen in Fujian province.
As to the reasons why he initiated the project, he says, "The nation's overall in-school music training tends to be 'boring' with the educational materials unchanged for decades."
On the other hand, numerous families spend hard-earned money on instrument trainings for their children to get them into prestigious conservatories of music either at home or abroad.
"When they learn the techniques of playing the instruments, in fact, they are losing their dream to master the art," Zong says in a criticism of music training in China.
As such, Zong says he began writing the book and initiating the course plan amid the pandemic in March last year and completed it six months later. He registered the work with the Copyright Protection Center of China in October.
Most Popular