A journey of understanding
Share - WeChat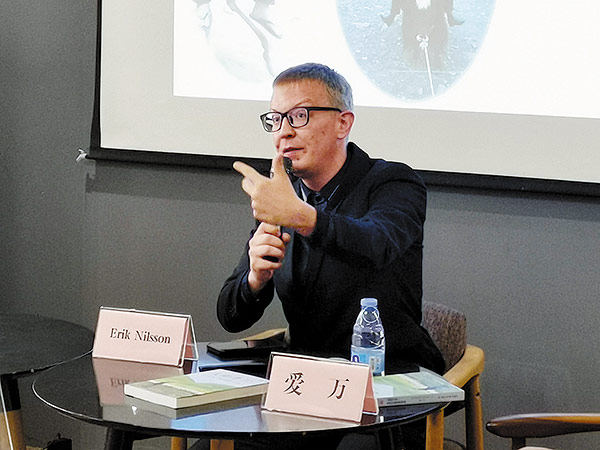 Book explores author's experience in the country and how it has lifted so many out of the clutches of poverty, Xing Yi reports in Shanghai.
Erik Nilsson, an American journalist who works at China Daily and a recipient of the Chinese Government Friendship Award, held a talk to promote his new book in Shanghai on July 16.
Titled Closer to Heaven: A Global Nomad's Journey Through China's Poverty Alleviation, the book was published in Chinese and English by China Intercontinental Press in January.
Divided into four parts, the book chronicles Nilsson's experience of reporting on the Sichuan earthquake, his volunteering stint in Qinghai province, China's poverty alleviation projects and the country's economic progress along the Yangtze River.
"These journeys have been adventures. They've brought me from the darkness of the quake zone toward the light, from the United States to the 'roof of the world' and closer to heaven," Nilsson told audiences at the talk.
Most Popular