Wall Street reaps weekly gains amid earnings, economic data
Share - WeChat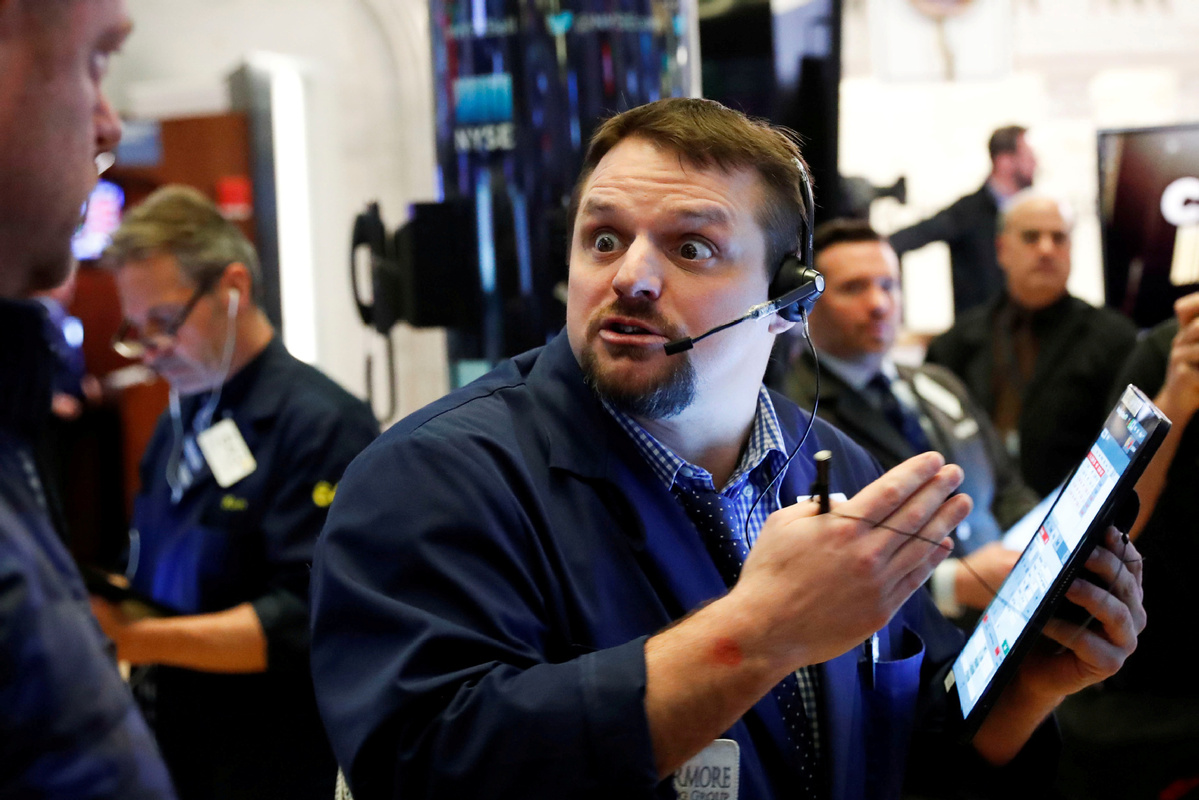 NEW YORK - US equities advanced for the week as investors digested a slew of corporate earnings and economic data.
For the week ending Friday, the Dow rose 1.1 percent, the S&P 500 climbed 2 percent and the Nasdaq gained 2.8 percent.
All the three major indexes finished at record highs Friday, with the Dow closing above 35,000 for the first time, after a drastic slump earlier this week. On Monday, the 30-stock average plunged more than 700 points for its worst day since late October.
The S&P US Listed China 50 index, which is designed to track the performance of the 50 largest Chinese companies listed on US exchanges by total market cap, logged a weekly loss of 6.7 percent.
Solid earnings reports contributed to the market optimism.
US social media company on Thursday reported large growth in users and ad sales for the second quarter.
Snap, another tech name, also delivered better-than-expected quarterly earnings late Thursday, sending the stock up nearly 24 percent on Friday.
US streaming video services giant Netflix reported its second-quarter results after the closing bell on Tuesday, with revenue and global paid net subscriber additions beating estimates, but providing lighter-than-expected guidance for subscriber growth.
Nearly a quarter of the S&P 500 have reported by far. Of those companies, 88 percent have reported a positive surprise, according to FactSet.
Yet, concerns over inflation and worries over a resurgence in COVID-19 infections presented a headwind.
COVID-19 cases, deaths and hospitalizations continue to surge among the unvaccinated across the United States, fueled by the rapid spread of the highly transmissible Delta variant.
More than 91 million people live in a county considered to have high COVID-19 transmission, according to the US Centers for Disease Control and Prevention (CDC). And 48 states have a seven-day average of new cases at least 10 percent higher than the week before, according to latest data from Johns Hopkins University.
Meanwhile, talk of inflation has cooled off in the last couple of days, but has remained a hot topic.
Both the US Fed and the Treasury Secretary have tamped down fears of inflation by saying it's transitory due to base effects, ie the small inflation readings last year at this time are exacerbating this year's higher readings due to the easy comparisons, and supply chain disruptions.
On the economic front, Flash US Composite PMI (Purchasing Managers' Index) fell to 59.7 in July from 63.7 in June, London-based information provider IHS Markit reported on Friday.
"Manufacturers registered a slight acceleration in the pace of expansion in production, but service providers recorded a further loss of growth momentum amid labour shortages," said the report.
Elsewhere, data showed the number of Americans filing for first-time jobless benefits unexpectedly rose last week.
US initial jobless claims, a rough way to measure layoffs, jumped 51,000 to 419,000 in the week ending July 17, following an upwardly revised level of 368,000 in the prior week, the Department of Labor reported on Thursday. Wall Street analysts surveyed by Refinitiv were expecting 350,000 filings for the latest week.
The four-week moving average was 385,250, an increase of 750 from the previous week's revised average.
"No matter the current state of the economy, investors should always stay financially prepared," Mitch Zacks, CEO at Zacks Investment Management, said in a note on Saturday.
"We recommend focusing on the facts and key data points that can positively impact your long-term investments," he added.