Jumping into the unknown
Share - WeChat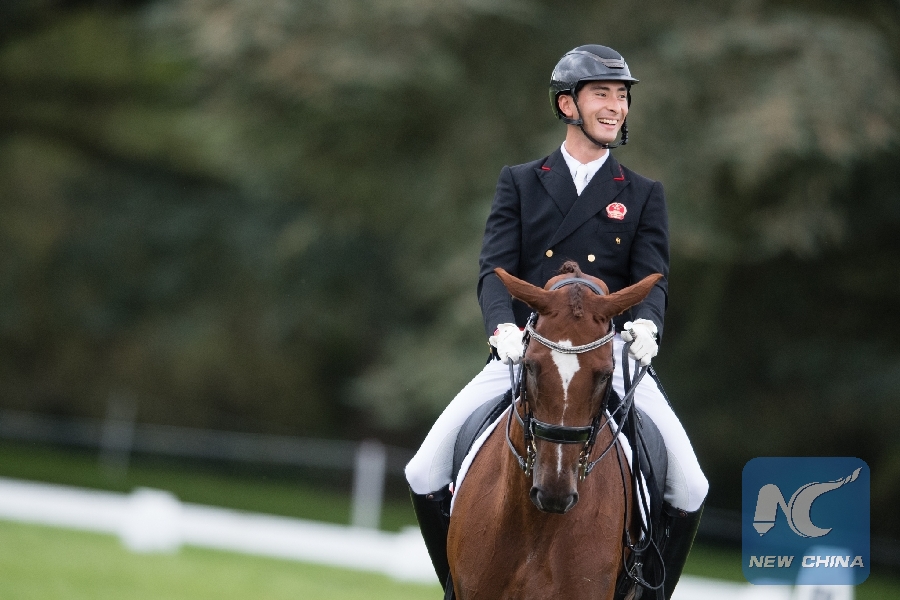 Quarantine conundrum
One of the biggest headaches for all Olympic riders is arriving safely in Tokyo and then completing quarantine, for both themselves and their horses. Hua's own quarantine itinerary illustrates just how complicated the process is.
"Before going the horses have to do seven-day pre-export quarantine. That's always been the rule even before the pandemic. The original plan was for the whole team to be quarantined together in the large quarantine base in Germany before traveling to the airport in Belgium and flying to the Games," Hua explained.
"But due to the coronavirus situation in Europe, I haven't been able to join my teammates in Germany to do that. So in the end we made the decision for me to quarantine with my two horses here at home at Pinfold Stables, while my teammates all have to quarantine together in Germany.
"Those decisions are quite often made with little information. Also knowing in two days' time, the whole landscape and the whole decision-making process might be turned on its head because the rules have changed again, either from the Olympic Games or a nation in Europe.
"It's been extremely challenging, and I have to say a huge thank-you to the Chinese Equestrian Association for their support, for their hard work and their diligence in making sure we got to this stage."
The CEA says it will provide the best possible protection to its riders for their Olympic trip, vowing last month that there will be no coronavirus infections in the process of "riders' travel, and horses' shipment and quarantine".