US artist's solo exhibition in HK unfolds childhood dreamscapes
Share - WeChat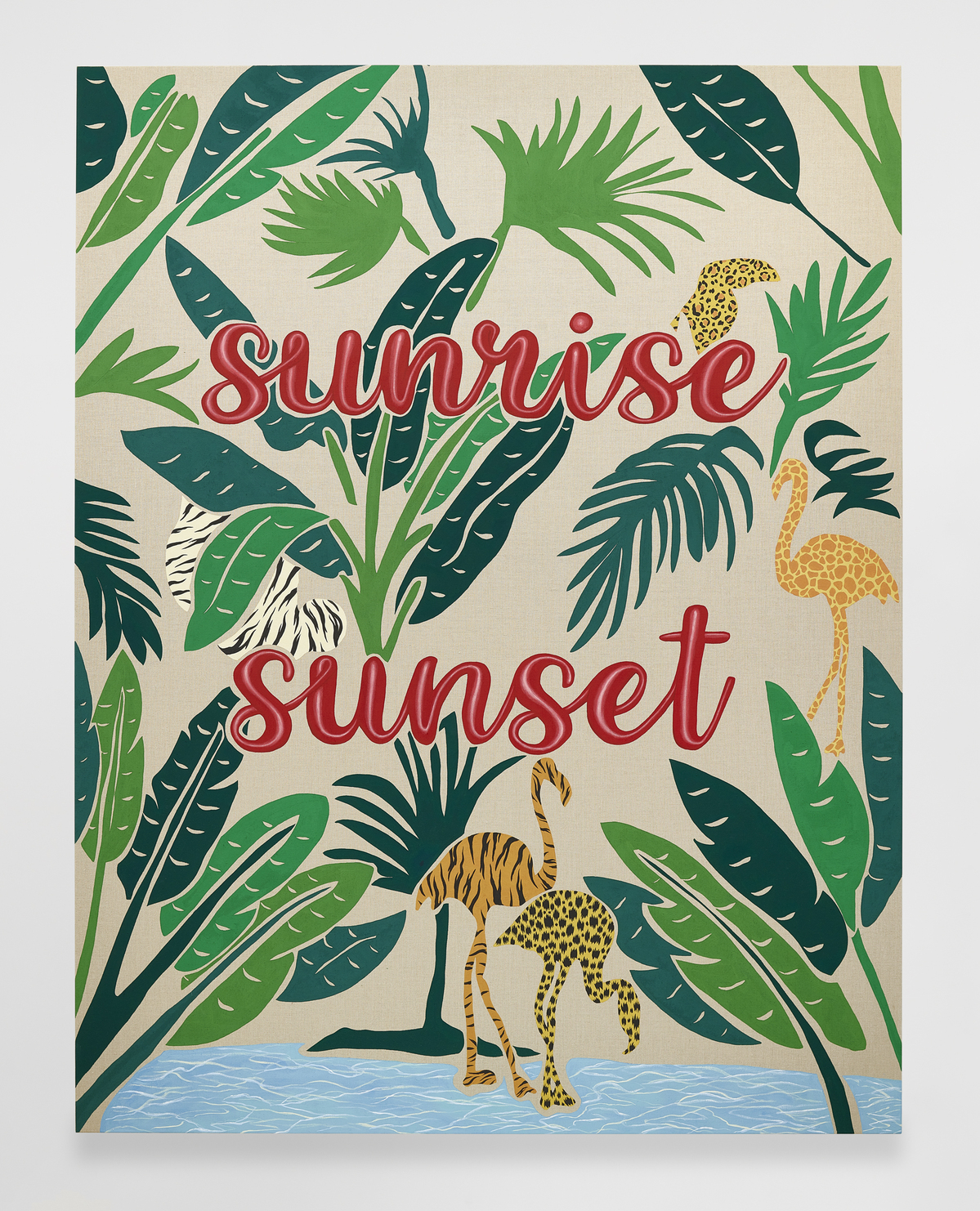 Mesler said when he would fall asleep, "the animals in my wallpaper would meet with the furs of my mother's jackets, the colors of their clothes and the smells of their perfume and cologne".
Mesler renders big, short texts to the composition of his works, which are drawn from his parents' parting words to him, before leaving home for the evening, and his thoughts about what his parents were doing as the night went on.
"I knew they did things, but I didn't really have the language yet to describe them. And what about when they came home? If it was morning and the birds were chirping, did they feel bad they were out so late?"