US artist's solo exhibition in HK unfolds childhood dreamscapes
Share - WeChat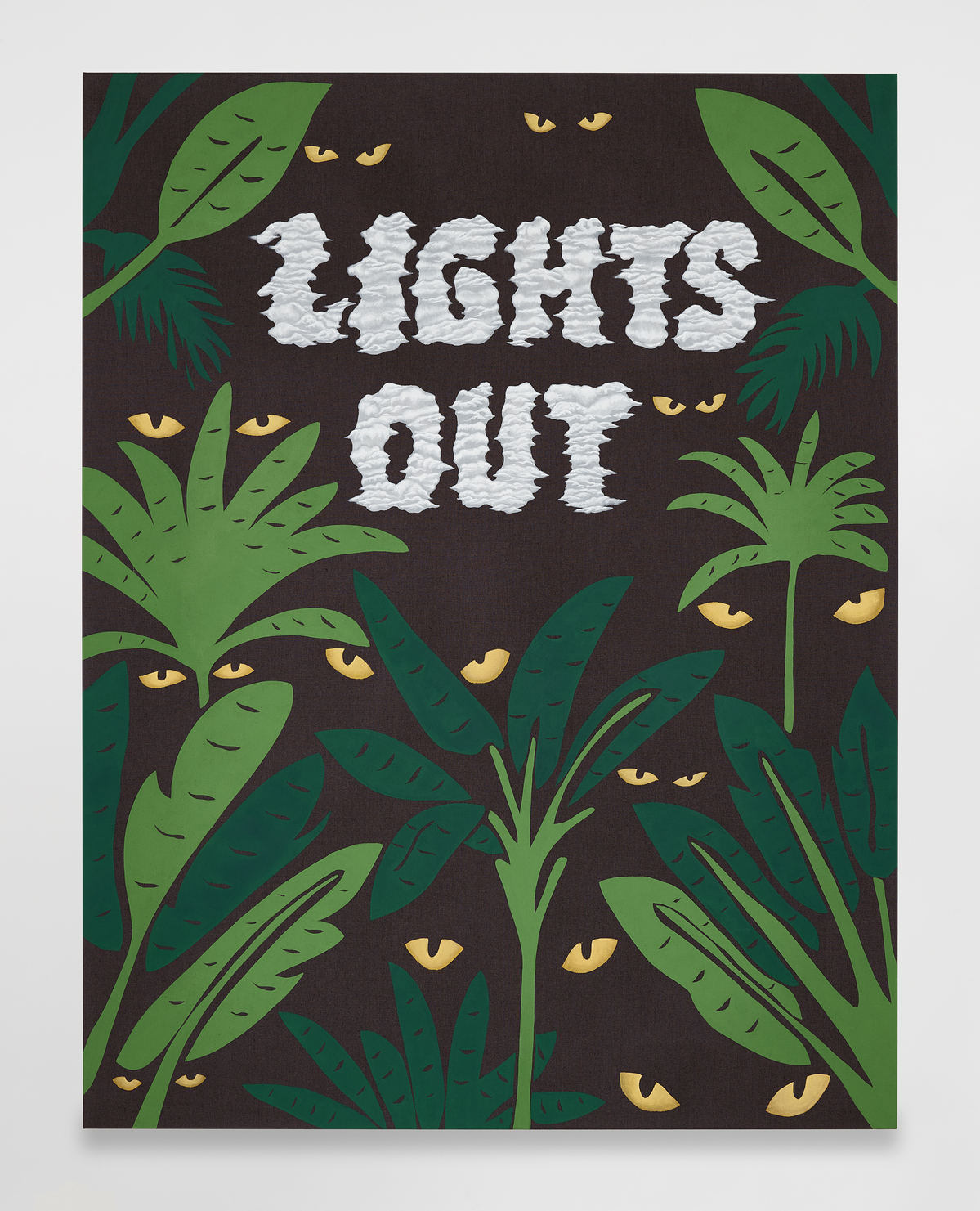 In a letter to his friend Darren Bader, Joel Mesler says his one-man show in Hong Kong displays his childhood memories of the nights when his parents would go out, as well as the images and scenes he dreamed about.
Titled Joel Mesler: In the Beginning, the exhibition shows new paintings by the artist who now lives in East Hampton, New York, in which the bold, highly stylized patterns and a tropical touch remind one of the works of Paul Gauguin. Held at Lévy Gorvy's Hong Kong space until Aug 14, the exhibition is Mesler's first show in Asia.
The works feature a variety of elements from Mesler's childhood experiences which would later pop up in his dreamscapes, and all together they would swirl around in his mind as he produced these canvases.