CATL prospects brighten on Tesla deal
Share - WeChat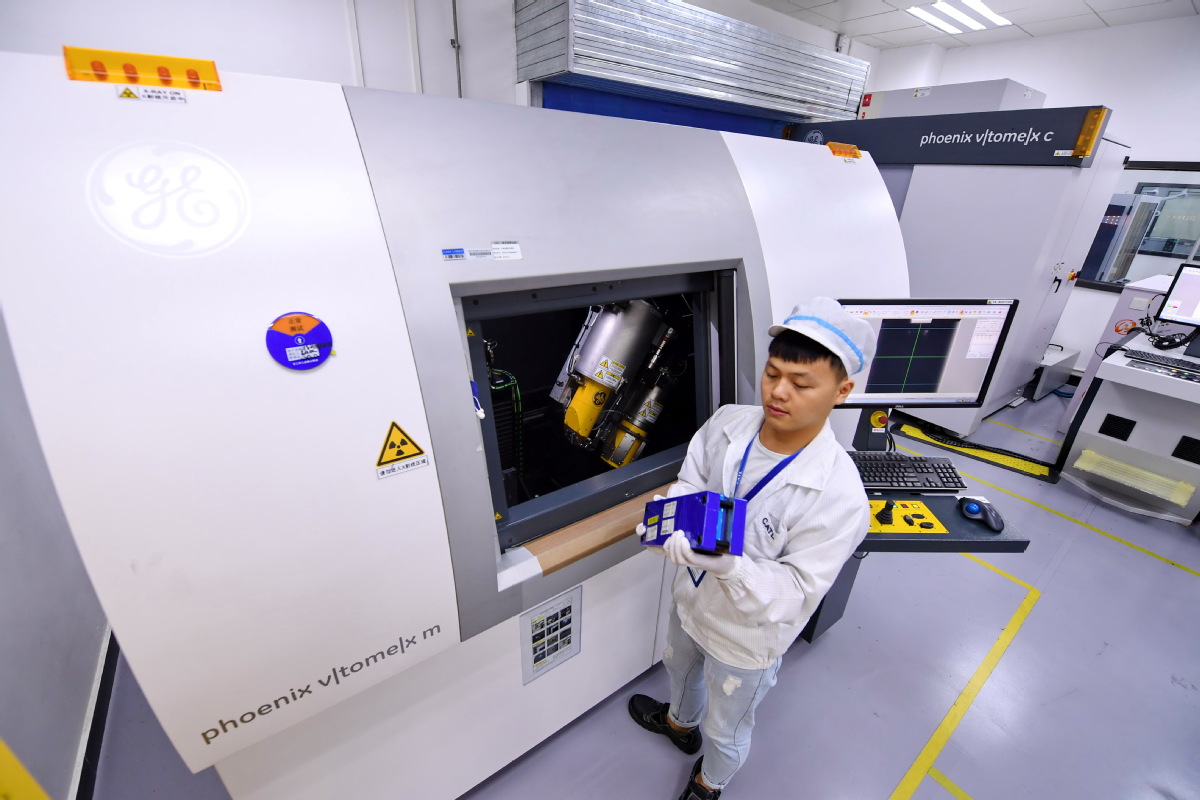 Shares of Contemporary Amperex Technology Co Ltd, better known as CATL, which makes electric vehicle batteries, rose nearly 3 percent to 508.51 yuan ($78.7) on the Shenzhen Stock Exchange on Tuesday, an all-time high, after the company extended a battery supply deal with US-based EV maker Tesla Inc on Monday.
In a filing, the Ningde, Fujian province-based company said it will continue to provide lithium-ion battery packs to Tesla from January next year until the end of 2025, as part of an extended contract signed first in February last year. Under the first contract, CATL was to supply lithium-ion batteries to Tesla from July 2020 to June 2022.
"The agreement (to extend the contract) marks Tesla's acknowledgment of CATL's product quality and production capability in power batteries and will help boost the long-term sustainable partnership between the two parties," CATL said in a statement.
CATL shares rallied 58 percent from 322.2 yuan at the end of March to 508.5 yuan on Tuesday, taking the battery maker's market value beyond 1 trillion yuan, suggesting investors are aware of the huge demand for EV batteries from downstream industrial chain.
China International Capital Corp revised upward its target price for CATL shares by 9 percent to 600 yuan.
"The new cooperation didn't indicate it was only for the Chinese market. It could well be a sign that CATL is eager to step up its go-global strategy through its supply contract with Tesla that commands a global market," said CICC analyst Zeng Tao in a research note.
CATL's battery packs are used by almost every major automobile brand, including Tesla's Model 3 and Model Y, a sport utility vehicle, which are assembled in Shanghai.
CATL has been making major investments-90 billion yuan-over the past years, particularly to boost capacity of its new production unit now under construction. At the end of last year, it invested 39 billion yuan to build three battery factories to further expand its operations in the country.
Last week, the company also invested 100 million yuan in a green development equity investment fund in Shandong province. The fund will focus on investments in clean energy and green manufacturing.
"CATL is clearly looking to speed up its capacity expansion with an eye on growing its global market share and is planning ahead for an anticipated boom in new energy vehicle sales," said Wang Jing, a research supervisor for high-end manufacturing at Shanghai Chaos Investment Group Co Ltd.
Despite COVID-19, the battery maker posted strong profit growth last year. Its net profit was 5.58 billion yuan, up 22.4 percent year-on-year, on a revenue of 50.32 billion yuan, up 9.9 percent year-on-year.
Carmakers globally are racing to keep ahead of rivals in producing vehicles that pollute less.
Chinese EV battery producer Envision Group has formed strategic cooperation with Renault, estimated at 2 billion euros ($2.4 billion), to produce 9 GWh of batteries in 2024 and 24 GWh by 2030 to power Renault's EVs.
Their deal followed Envision's plan to build a $2.4 billion battery plant in northern France, a move that will further expand the overseas footprint of Chinese EV battery companies riding a wave of advanced technology developed by top-end talent.
"The battery plant is the beginning of our cooperation, and the two sides will have comprehensive strategic cooperation for green factories, zero-carbon technology, and the deployment of a smart charging infrastructure in Europe. This is just the starting point," said Envision CEO Zhang Lei.
Zhang further said Envision has been holding in-depth discussions for technological cooperation with all major global automakers.
In China, new energy vehicle sales continue to boom. The China Passenger Car Association said that in the first five months of this year, more than 860,000 new energy vehicles were sold, 3.5 times the figure in the same period last year.