Tsinghua unveils graduation shows on-campus and online
Share - WeChat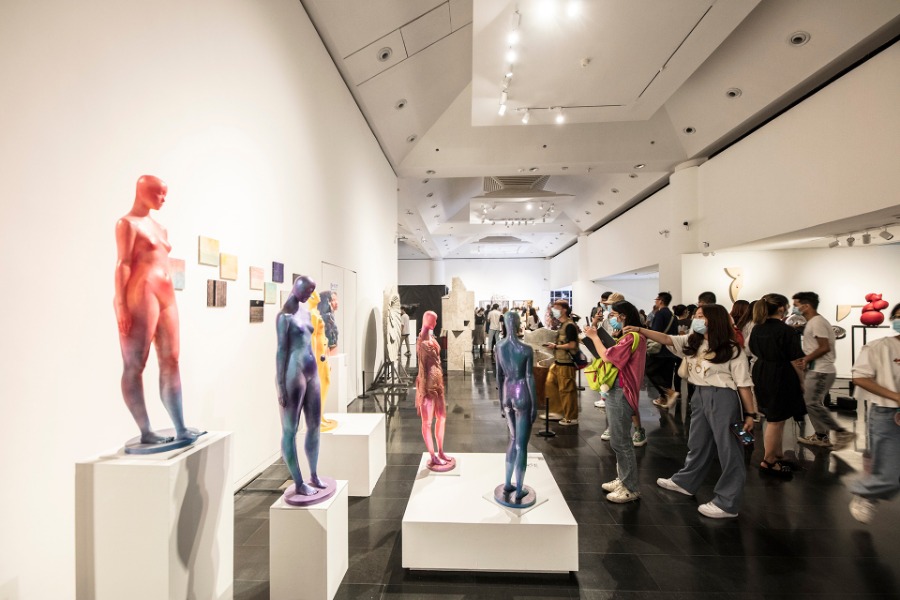 Ask: Our Diverse World was unveiled at Tsinghua University, showing more than 1,000 graduation works by outgoing undergraduates of Tsinghua University's Academy of Arts and Design.
Works are on show until June 24 at the Tsinghua University Art Museum and the buildings of the Academy of Arts and Design, showing graduates' explorations of new forms of artistic expression and design application, as well as new materials and technologies. It is a demonstration of their creativity and views on a world entering a post-pandemic era.
The exhibition is one of the graduation shows at major art academies across the country, which have in recent years aroused deep interest from not only collectors, galleries and cultural institutions who are looking for talent, but also ordinary viewers.
For those who are unable to visit the shows onsite, they can visit a website specially designed to showcase all the graduation works by bachelor's and master's graduates, as well as their other works to provide a comprehensive picture of their overall work.