TV series documenting CPC's historic moment creates waves
Share - WeChat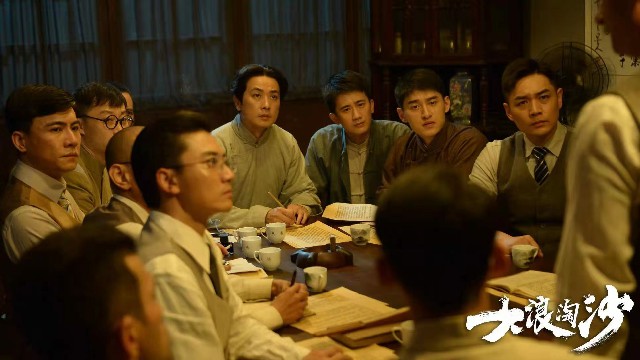 As this year marks the 100th anniversary of the founding of the Communist Party of China, a number of TV series and movies are treating the early revolutionary history - especially the Party's first National Congress - as the subject.
The 40-episode TV series Da Lang Tao Sha (great waves sweep away sand) set from 1919 to 1945 traces the respective life paths of the 13 delegates who attended the CPC's first National Congress, which was held in Shanghai and Zhejiang province's Jiaxing, from July 23 to 31, 1921.
A recent symposium organized by China TV Artists Association was held in Beijing to draw major creators and experts to discuss the production's storytelling, character shaping and artistic innovation.
Ethnic Kazakh director Jana Shah said the production marks the creators' endeavor to depict an ensemble of figures.
"The history is created by people and we have tried to tell the history through various perspectives," said Shah.