Supervision seen as key to fintech future
Share - WeChat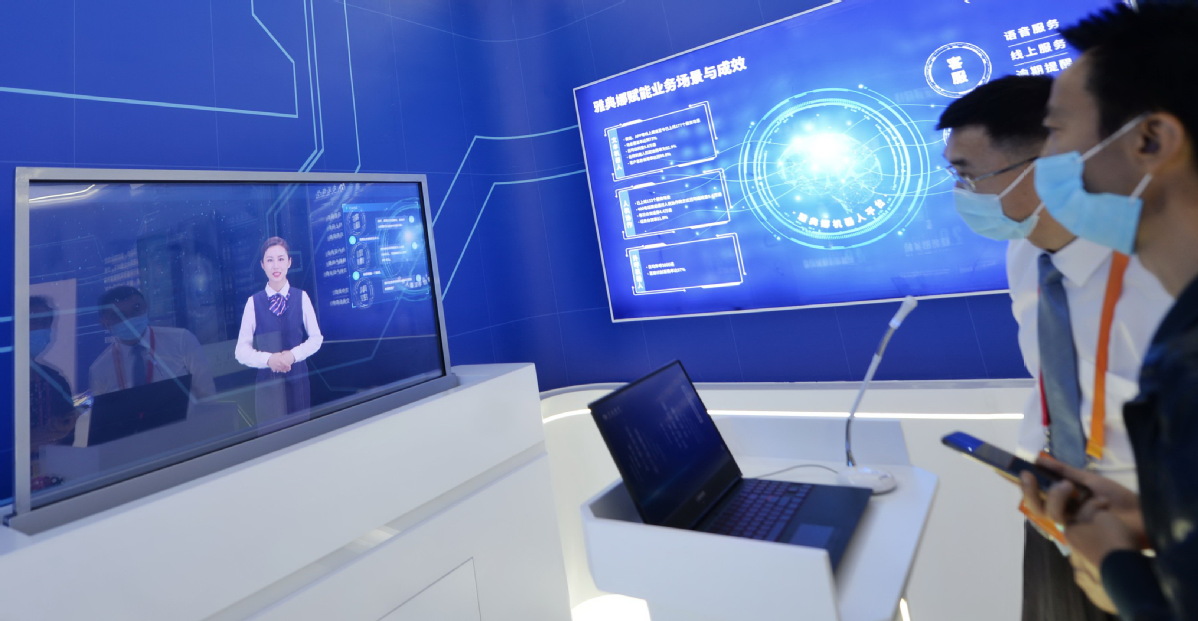 Mature regulation urged to ensure top standards, data security, fair competition
Efficient and effective supervision can help sustain China's lead in the thriving global fintech industry, said experts at the five-day Pujiang Innovation Forum that began in Shanghai this week.
Tu Guangshao, executive director of the Shanghai Advanced Institute of Finance at Shanghai Jiao Tong University, said that fintech sector supervision should help make competition fair.
Standards and processes used in the supervision of traditional financial services should also be applied to fintech, to preempt monopolies and restrictive or unfair trade practices that typically lead to winner-take-all situations, which in turn necessitate "too big to fail" rules.
Fintech supervision should also be distinct in certain areas like data security that is now critical to the sector but a risk factor as well. Financial institutions armed with technologies are the major entities exposed to risks in fintech, Tu said.
"The core purpose of fintech supervision is to protect the rights and interests of fintech consumers. While special care should be given to ensure data security and preserve users' privacy, consumers should also make sure that their conduct conforms to laws and regulations, which require more education."
Zhou Yuefeng, president of Huawei's data storage and machine vision product line, said China's regulations on software are relatively mild at present. There should be laws and industry standards regulating hardware companies and other technology providers on the application of software in financial services. Such regulations are advanced and nuanced in some mature markets, and Chinese regulators can use for reference, he said.
According to Li Feng, a professor with the Shanghai Advanced Institute of Finance at Shanghai Jiao Tong University, the regulatory sandbox, which the Shanghai municipal government officially started in late July last year, is one innovative and effective example for fintech supervision.
A regulatory sandbox is a framework set up by a financial regulator to allow small-scale, live testing of innovations by private firms in a controlled environment under the regulator's supervision.
Up to this date, there are 16 regulatory sandbox projects in Shanghai. A majority of 10 projects have participation of fintech companies. More importantly, it can be seen from the 16 projects that financial institutions are increasingly stressing the use of technologies such as artificial intelligence, big data analysis and blockchain, Li said.
In the 29th Global Financial Centers Index jointly released by the Shenzhen-based China Development Institute and United Kingdom independent think tank Z/Yen Partners in late March, Shanghai ranked second in terms of fintech development, second only to New York.
According to market consultancy McKinsey's report released in early March, total fintech investment in China softened to $1.6 billion in 2020, reflecting "significant maturity of China's fintech sector".
One big change is Chinese fintech companies' diverted focus on empowering traditional financial institutions rather than providing direct-to-consumer products, said Andrew Huang, partner and fintech leader at KPMG China.
Gu Lingyun, founder and chairman of Shanghai-based AI company Ice Kredit, said they have seen Chinese regulators, especially the central bank, coming up with many innovative ideas concerning the use of digital currency, protection of user privacy and empowering the fintech industry while ensuring the use of technologies is within boundaries.
"In terms of the development of fintech, China is leading the world. Even mature markets will look at China to decide the development direction of their local fintech industry," he said.