Refer eatery 'hands' diners unique spring, summer tastes
Share - WeChat The restaurant Refer has launched a spring and summer menu incorporating the element of "hands" into the dining experience for diners in Beijing.
Canadian born chef Talib Hudda aims to transform hand gestures such as touching, holding and picking into his hand-made sculptures.
One must-try is the "sea garden", a dish combining spot prawn, nasturtium, tomato and kaffir lime. Inspired by street food skewers, the dish resembles a flowing stream winding through an elegant garden.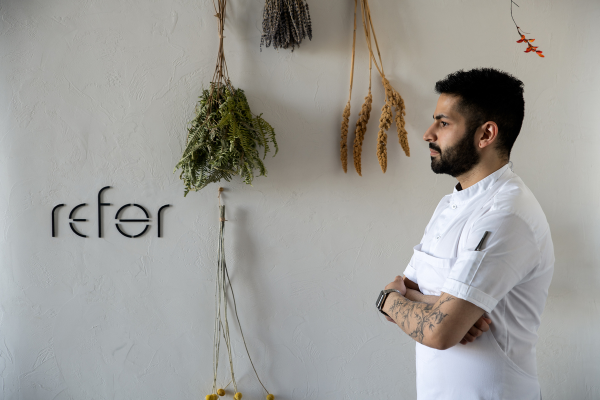 The dessert "picking flowers" is served in a sculpture that symbolizes the eponymous gesture. The smoky and woody flavor of black currants are coupled with the sweet acidity of Chinese bayberries.
Nestled in the Sanlitun area, Refer has become a new gastronomic destination for Beijing's most discerning diners.
The word "reference", which is the origin of the restaurant's name, speaks to chef Hudda's bold concept of referring to anything in the natural world or city life, of breaking boundaries between geographic regions and cooking styles, and of creating a unique immersive dining experience.
"Genuine creations are rare these days. There are improvements, adjustments, but they are not things we build from scratch, which, however, should not stop us from pursuing inventiveness, from continuing to tell stories through food, and from doing our best to impress diners," he says.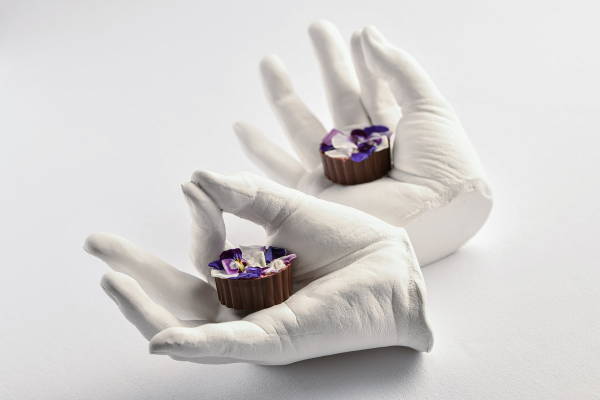 Most Popular