First-quarter figures set record amid stable policy
Share - WeChat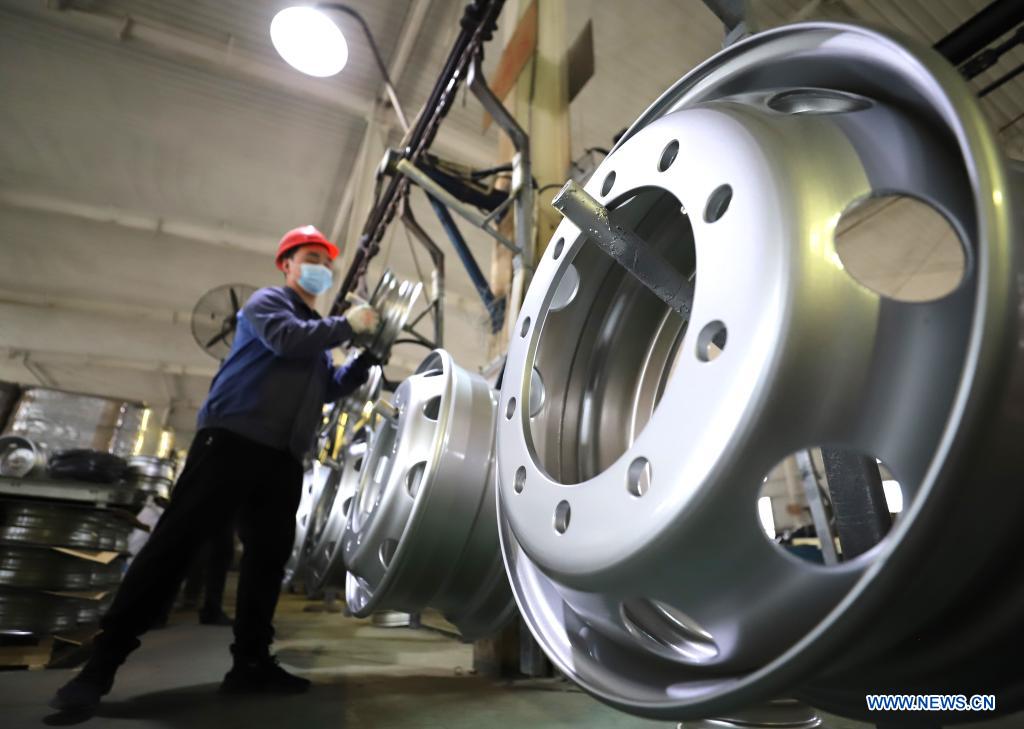 China posted record economic growth in the first quarter, signaling that recovering consumer spending may soon help the world's second-largest economy return to pre-COVID-19 growth conditions, officials and experts said on Friday.
The foundation of the recovery, however, is not yet solid with lingering distress facing some businesses, thus the "no sharp turn" macroeconomic policy stance will remain intact, they said.
China's GDP came in at 24.93 trillion yuan ($3.8 trillion) in the first three months of the year, surging 18.3 percent year-on-year, the highest quarterly growth since the National Bureau of Statistics began keeping records in 1993, the NBS said on Friday.
The 18.3 percent growth marked a jump from 6.5 percent in the last quarter of 2020, thanks to the low comparison base last year when lockdowns suspended economic activity, the bureau said.
First-quarter GDP grew 0.6 percent from the fourth quarter, a slowdown from a 2.6 percent quarterly increase in the last three months of 2020.
"The Chinese economy has made a good start in the first quarter," said Liu Aihua, an NBS spokeswoman, adding that internal growth momentum got continuously stronger with expanded production and demand.
The NBS data showed that the country's industrial output rose by 24.5 percent year-on-year in the first quarter, while growth in retail sales beat market expectations, coming in at 33.9 percent.
Notably, the recovery of offline consumption activities-a lagging sector amid the ongoing economic recovery-picked up steam as last month's catering sector revenue posted positive growth compared with the same period of 2019, the first time since the COVID-19 outbreak, Liu said.
"There are conditions necessary for economic recovery to further consolidate throughout the year," she said, adding that rising international prices of commodities should not derail China's mild consumer inflation given the country's strong industrial capacity and falling food prices.
Zhu Haibin, JPMorgan's chief China economist, said the pickup in consumption will continue to be supported by a number of factors, including recovering growth in household incomes, a further stabilized job market and better control of COVID-19.
China's surveyed urban jobless rate came in at 5.3 percent last month, improving from 5.5 percent in February, the NBS said.
The recovery in consumption demand, together with the growing global recovery that will buoy China's exports, are expected to help China's economy return to pre-pandemic growth trends in the second half, when quarter-on-quarter annualized GDP growth may stabilize to between 5.5 percent and 6 percent, Zhu said.
Though the ongoing policy normalization-or the backpedaling of ultra-easy macroeconomic policy rolled out last year-may slow down investment in sectors like real estate, the process should have a limited impact on consumer activity and services, he added.
Despite the improvements, Liu said the foundation of recovery is yet to be solid and faces multiple unstable factors, including external uncertainties surrounding the pandemic and the international environment.
Domestically, some service businesses and small enterprises are still facing difficulty while employment pressure remains for some rural migrant workers and young job seekers, Liu said, adding that investment in the manufacturing sector has not recovered to pre-pandemic levels.
Fixed-asset investment rose 25.6 percent year-on-year in the first quarter, slowing from 35 percent in the January-February period, the NBS said.
"We will further intensify the policy strength of helping businesses out of distress," Liu said, and reiterated the policy stance of "no sharp turn".
Kevin Ng, a member of CPA Australia's North China Committee, said a recent survey conducted by the accounting body indicated that small businesses in China have strong confidence in growth, but still need continuous policy support like tax cuts as a number of challenges remain, including rising costs and tight cash flow.