Money policy stance to ward off challenges
Share - WeChat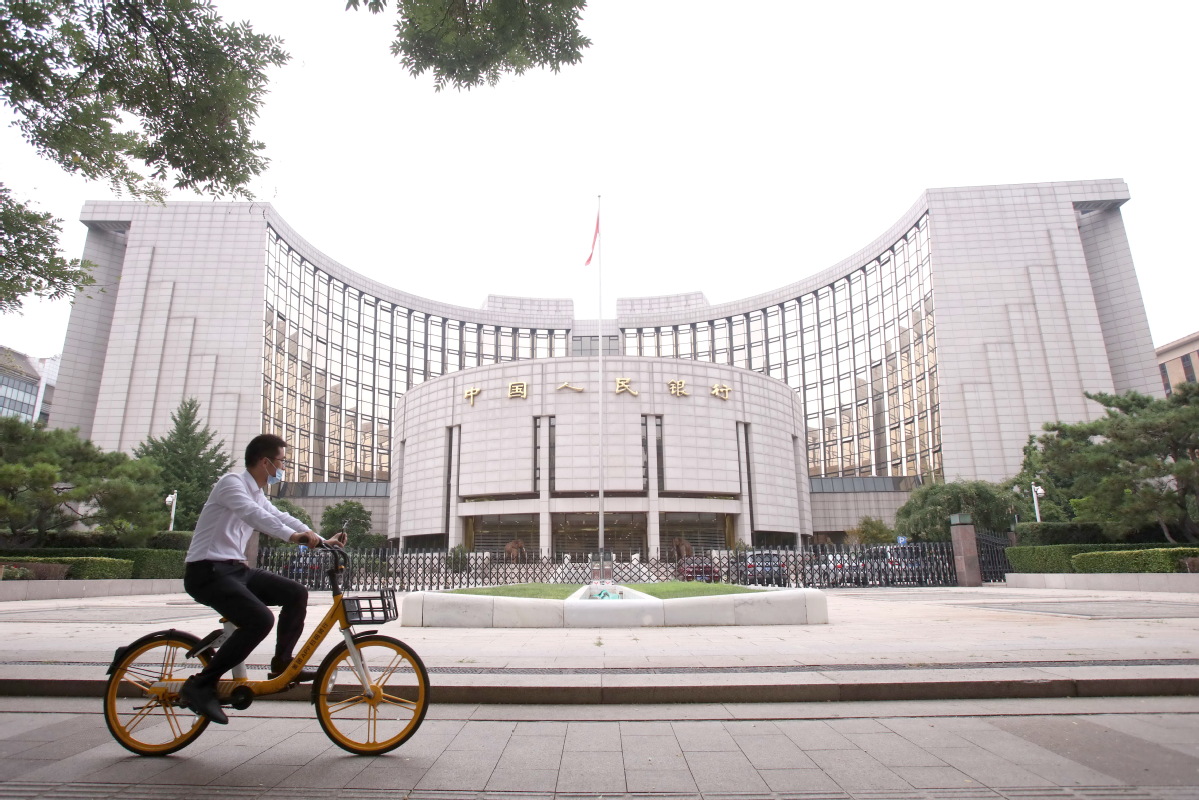 Central bank officials see limited impact from future Fed measures
The People's Bank of China, the central bank, will maintain its normal monetary policy stance and facilitate flexibility of the renminbi exchange rate, despite the challenges from external financial vulnerabilities, senior officials said.
Even if the US Federal Reserve changes its monetary policy in the future, there will only be a limited impact on China, said Sun Guofeng, head of the monetary policy department of the PBOC.
"Actually, global financial markets, especially in some emerging economies, have shown some fluctuations recently, while China's financial market has remained stable and performed well," he said.
"The key is to do our own work well," Sun said, adding that China's monetary policy should remain stable within the normal space. He emphasized on the need to keep an eye on the changing external economic and financial situation, and enhancing the flexibility of the renminbi exchange rate.
"We are happy to see other economies seeking to return to the normal monetary policy, which will help promote the long-term healthy development of the global economy," Sun said.
Yields on 10-year US Treasurys exceeded 1.75 percent recently, leading to an appreciation of the greenback. The US dollar index has risen by about 2.4 percent since the beginning of the year. Under these influences, the debt and refinancing risks in some emerging economies have increased, with an increase in currency devaluation pressures and fluctuations in some financial markets.
Meanwhile, the yuan exchange rate has moved both ways, and the yields on the 10-year Chinese Treasury bonds is around 3.2 percent, lower than earlier, according to the PBOC official.
The PBOC official said that China is testing its central bank digital currency, the so-called e-CNY, for retail payments. The digital RMB has been tested in several pilot areas in China. It is also advisable to use the digital currency for cross-border payments at an appropriate time, said Wang Xin, head of the PBOC research bureau.
Liu Guiping, vice-governor of the PBOC, said China will promote pilot programs for regional financial reform and innovation, and these measures will support technology innovation, inclusive finance and green finance. Financial opening-up in key areas will also be promoted, he said.
The country will continually open its bond market to foreign investors, after the London-headquartered FTSE Russell said on Tuesday that China's government bonds will be included in its flagship World Government Bond Index, according to Zou Lan, head of the financial market department of the PBOC.
"China's bond market has shown strong resilience and certain features of risk aversion," said Zou.
By the end of February, foreign institutions held Chinese bonds worth 3.7 trillion yuan ($562.8 billion), up 62 percent on a yearly basis. Most of these foreign investors are central banks, sovereign funds and other long-term allocation investors, whose holdings of Chinese bonds are relatively stable, he said.