Springtime flavors tempt taste buds
Share - WeChat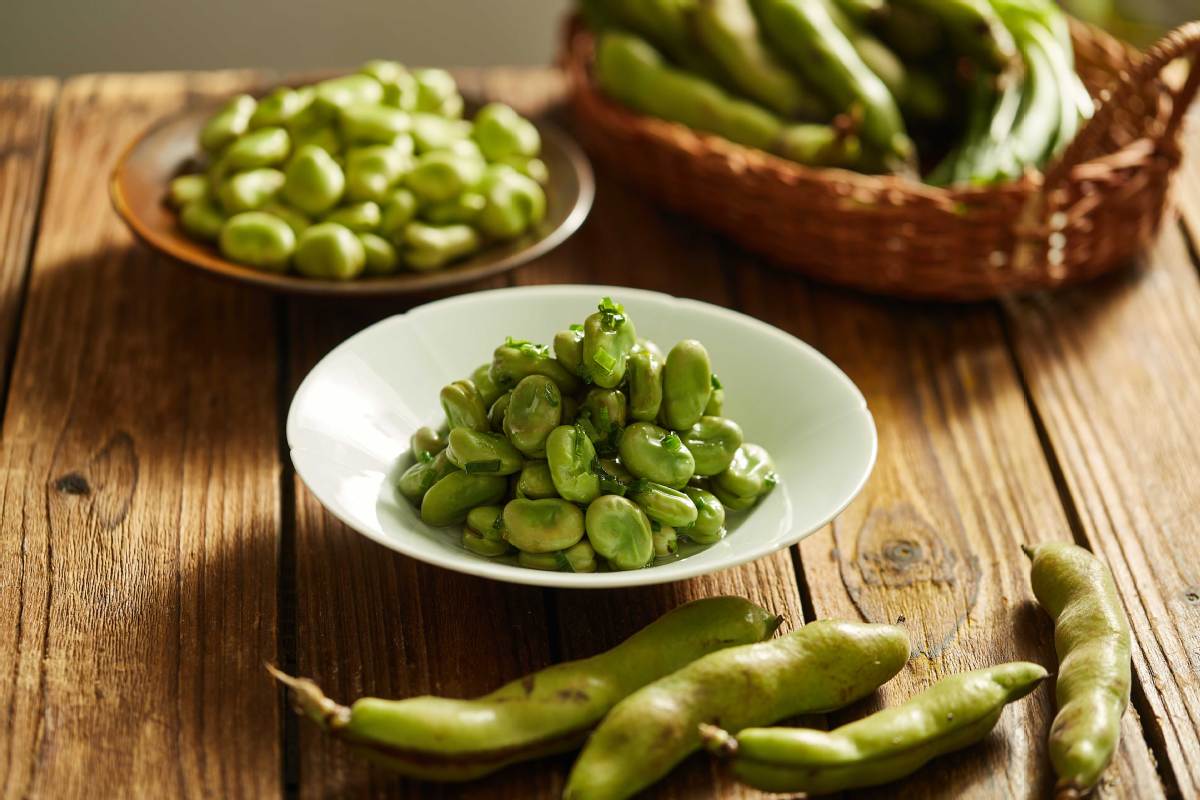 "Roses are available all year, but in spring the flowers are larger and more colorful. The dish is silky-smooth and the fresh roses balance the greasiness of the duck meat and foie gras to a certain degree," Zeng said.
Zijin Mansion, a Cantonese cuisine restaurant in Beijing with one Michelin star, is launching a new dim sum menu on Thursday.
Chef Wang Chunzeng is preparing two spring dishes-cold peanut sprouts with goose lip, and for dessert, sakura cake with purple sweet potato and Chinese yam.
"Spring is the best time to eat peanut sprouts, as they are full of nutrients and plump at this time of year. They are tasty, whether served cold or deep-fried," Wang said.
He pours homemade chili oil on the quickly-boiled peanut sprouts and goose lip to create a crispy dish that enhances the flavor of the oil.
Wang uses peanut sprouts from Yunnan, as the province's abundant sunshine gives the peanuts a strong fragrance.
"Compared with bean sprouts, peanut sprouts are thicker, crispier and have a sweet flavor," said Wang, who grew up in Meizhou, Guangdong.
He added that people in the province love to cook soup all year round, but the ingredients vary according to the season.