Springtime flavors tempt taste buds
Share - WeChat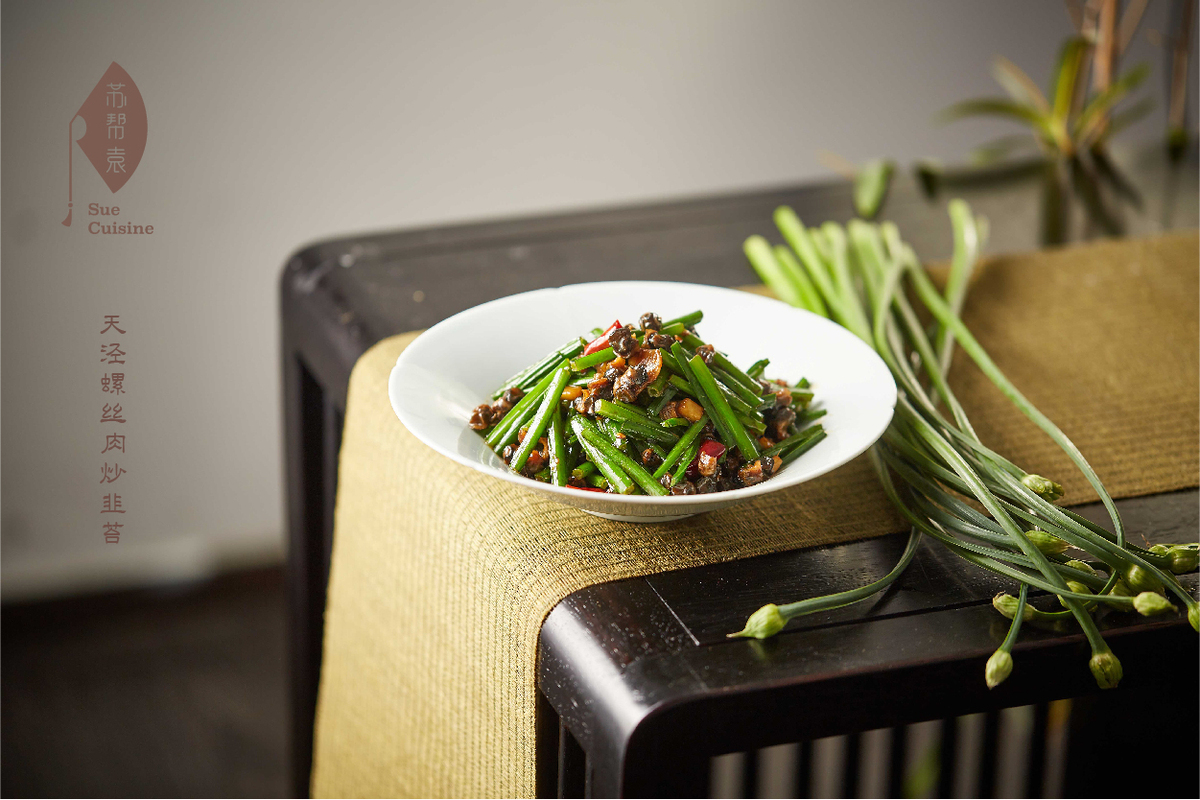 Spring is the best season to eat freshwater fish such as yellow cracker, Yangtze saury and also river snails. However, as the Yangtze River Protection Law took effect on March 1 to protect the river's ecosystem, fishing for Yangtze saury is no longer allowed.
Saury wonton has become a popular seasonal snack on the internet in recent years. It is a traditional spring dish in Jiangyin, Jiangsu, which is located on the southern bank of the Yangtze River estuary, a key waterway for migrating saury.
Even though chefs can no longer use Yangtze saury, they make saury wonton by using fish from the sea.
Zhang, who grew up in Huaian, Jiangsu, wants to bring his hometown delicacies to diners in Beijing.
The Subangyuan chain offers a special spring menu from the end of March, to which Zhang has added saury wonton with a filling of minced saury and chives from Jiangsu and Zhejiang.
"People in Jiangyin make saury wonton by adding sliced egg pancakes and dried shrimp to the soup. I use chicken soup to add more flavor," Zhang said.
He has created a new dish-yellow cracker spring rolls-to provide a fresher flavor than traditional vegetable spring rolls.
Zhang also fries river snails with leek moss to produce a spring flavor. "It's the best season to eat river snails, as the meat is tender and plump before Qingming Festival," he said.
He uses snails from Jiangyin, which have been cultured for 12 months. "Each year, my team visits Jiangsu or Zhejiang to find more local delicacies and ingredients to bring to Beijing," he added.