Success spurs Oppo toward high-end smartphones
Share - WeChat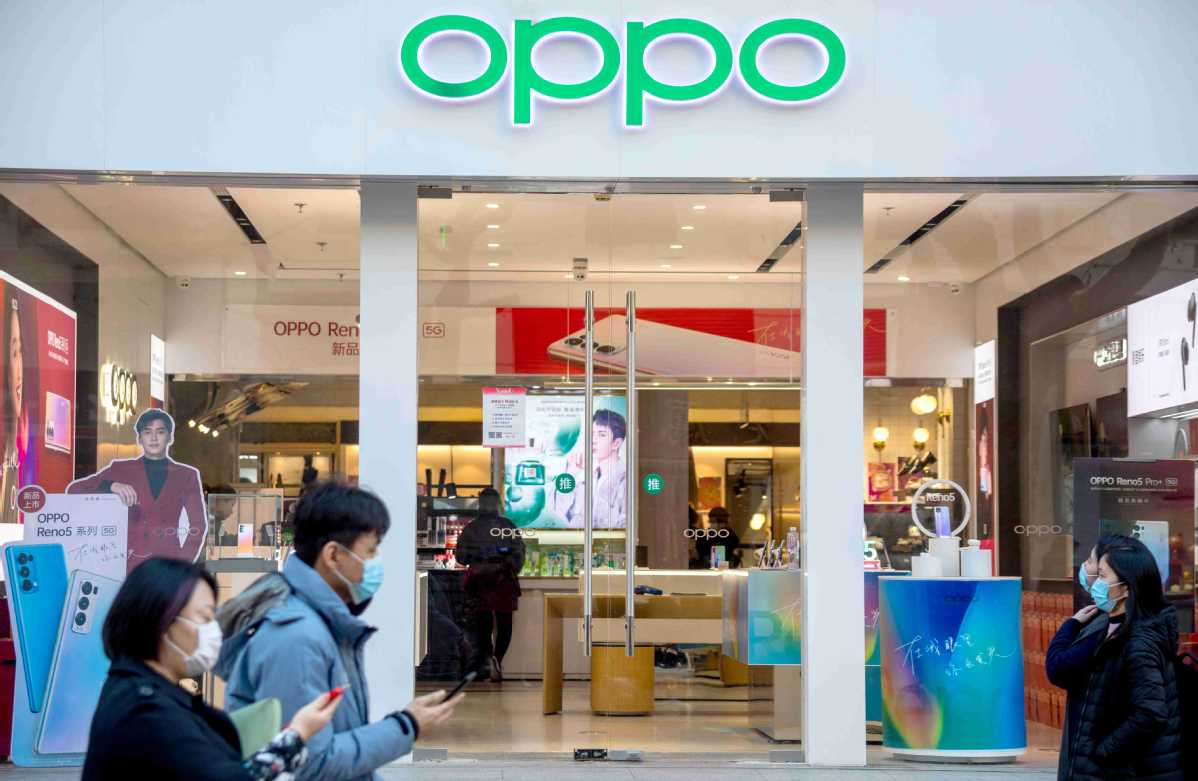 Chinese smartphone maker Oppo said on Thursday that it will step up its efforts to expand its presence in the high-end smartphone market, after a latest industry report showed that it had become the top smartphone brand in China in January.
Liu Bo, president of Oppo China, said the company plans to be one of the three major players that dominate the above-$600 smartphone segment. The other two players are Apple Inc and Samsung Electronics Co Ltd.
Liu's comments came after Oppo unveiled its latest premium smartphone series the Find X3. The smartphone model is expected to be Oppo's biggest-ever push to grow its share in the high-end smartphone market after its domestic rival Huawei Technologies Co's smartphone business was crippled by the US government restrictions.
Liu said the company is deploying more resources, including research and development staff, as well as marketing and retail channels to promote the Find X3 smartphone series. The move came as China's smartphone market rebounded sharply after the COVID-19 pandemic was brought under better control in the nation.
In February, 21.3 million smartphones were shipped out of factories to retailers across China, marking a year-on-year surge of 236.6 percent, according to a report released on Thursday by the China Academy of Information and Communications Technology, a Beijing-based government think tank.
Earlier, a report from market research company Counterpoint Research showed that Oppo has risen through the ranks to become the top smartphone brand in China for the first time in January with a market share of 21 percent. It was followed by Vivo, Huawei, Apple and Xiaomi. Oppo's sales grew 33 percent on a monthly basis and 26 percent on a yearly basis in January.
Varun Mishra, senior analyst at Counterpoint Research said:"Oppo has been successfully able to reposition its product lines in 2020. The rebranding of the Reno series and launching a more capable device at a lower price point than its predecessor helped Oppo capture the affordable premium segment.
"The strong momentum of the company's A series in the mid-range segment strengthened the product portfolio for Oppo and it was able to cater to the 5G demand in China across a wide price band. This was further helped by the decline of Huawei."
Huawei along with Honor, a smartphone brand Huawei sold last year, has been constantly losing its share in the Chinese market due to component shortages following US sanctions, and fewer new launches, Counterpoint Research said in the report.
Huawei's inventory for key components has been depleting and it will not be able to source 5G smartphone components given the current US government restrictions. But over 65 percent of devices sold in China in the fourth quarter of 2020 were 5G capable. Any absence of 5G models reduces the addressable market size for Huawei in China, while the absence of Google services does the same for Huawei's 4G devices, Counterpoint Research said.
Nicole Peng, vice-president of mobility at Canalys, said:"It is possibly Huawei's toughest time as it is restrained in even serving its home market. Huawei's sell-in shipments in the fourth quarter of 2020 shrunk by nearly half sequentially, despite huge demand for Huawei devices, as the company is unable to fulfill this demand in the foreseeable future."