Apple tops global smartphone sales in Q4
Share - WeChat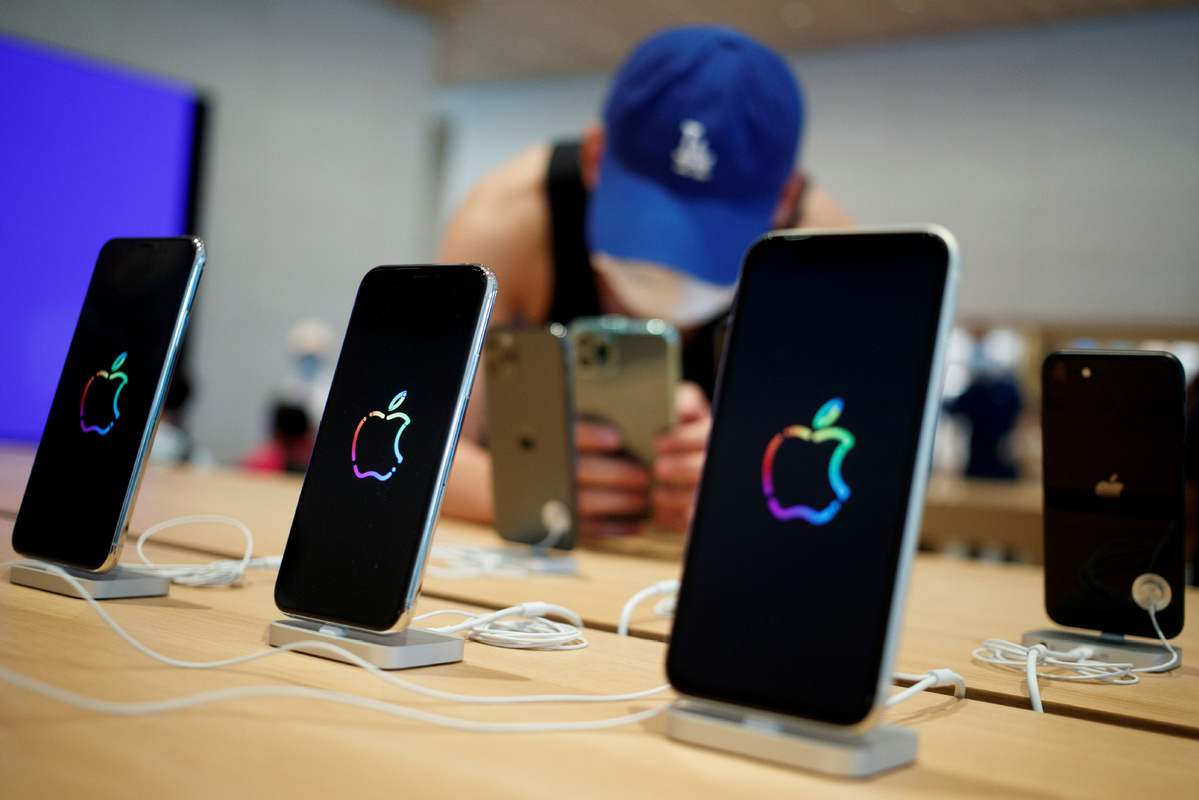 Apple became the top seller by global smartphone sales in the fourth quarter, while Huawei saw a slump of over 40 percent in the same period, financial media outlet Yicai reported on Tuesday.
Nearly 80 million iPhones were sold in the fourth quarter, data from Gartner showed. Apple's market share for smartphones rose from 17.1 percent in 2019 to 20.8 percent in 2020.
In the fourth quarter, Huawei dropped out from the top four sellers, with a sales volume of 32 million.
Following Apple were Samsung, Xiaomi and Oppo, selling 62 million, 43.4 million and 34.3 million smartphones respectively.
According to the latest data from Gartner, annual global sales of smartphones declined by 12.5 percent in 2020, but that shrank to 5.4 percent in the fourth quarter. Among the top five smartphone makers, only Apple and Xiaomi recorded sales growth last year. Sales of Apple's iPhones 5G models skyrocketed in the fourth quarter.
Gartner attributed the global sales decline to a disrupted supply chain and a lower consumer confidence caused by the COVID-19 pandemic.
"The sales of more 5G smartphones and lower-to-mid-tier smartphones minimized the market decline in the fourth quarter of 2020," said Anshul Gupta, senior research director at Gartner. "Even as consumers remained cautious in their spending and held off on some discretionary purchases, 5G smartphones and pro-camera features encouraged some end users to purchase new smartphones or upgrade their current smartphones in the quarter."
Annette Zimmerman, an analyst at Gartner, said, "The momentum from Apple's 5G iPhone sales should carry over into 2021 as the overall market continues to recover."
Gartner said a statement that in 2021, the availability of lower-end 5G smartphones and innovative features will be deciding factors for end users to upgrade their existing smartphones. The rising demand for affordable 5G smartphones outside China will boost smartphone sales in 2021."