Top 5 smartphone vendors in the world
Share - WeChat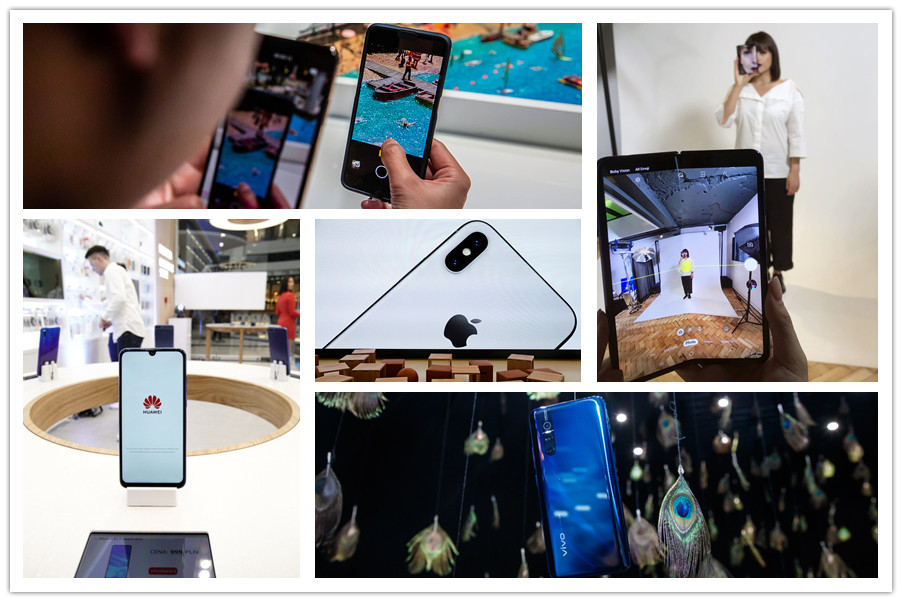 China's tech giant Huawei Technologies Co maintained its ranking as the world's No 2 smartphone vendor, continuing to narrow the gap with Samsung, the first on the list, market research company Gartner Inc reported.
With 71.62 million in smartphone sales, the world's top vendor Samsung saw its market share fall from 20.5 percent to 19.2 percent in the first quarter of this year.
Huawei sold 58.4 million units of smartphones in the same period, up 44.5 percent year-on-year, the highest growth among the world's top five.
The global market share for Huawei witnessed an increase from 10.5 percent to 15.7 percent over the same period last year.
Huawei's smartphone sales grew in all regions and the company did particularly well in the European market, with sales up 69 percent.
Apple ranked third on the list with sales declining to 44.56 million and market share down to 11.9 percent in the first quarter of 2019.
Let's take a look at the top 5 smartphone vendors in the world.