By nurturing more talent, Kunshan upgrades industry for momentum
Share - WeChat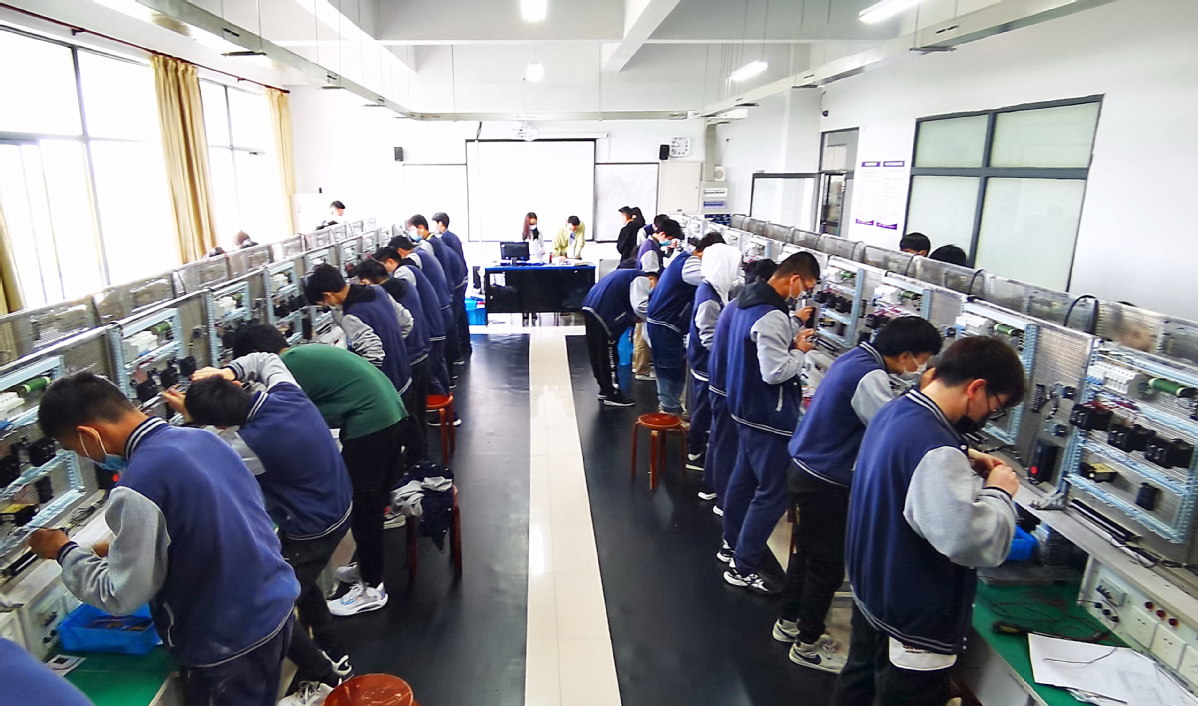 As a major manufacturing hub in the Yangtze River Delta region, Kunshan, a county-level city, best exemplifies the joint efforts of government and companies to nurture talent and advance industrial upgrade, said industry insiders.
Part of Suzhou, a bigger city in Jiangsu province, Kunshan saw its local GDP reach 427 billion yuan ($66 billion) in 2020, overtaking all the other three county-level peers.
Despite COVID-19, total output of Kunshan's manufacturers rose 7 percent year-on-year to 900 billion yuan in 2020. Their turnover was at least 20 million yuan each.
Up to 53 percent of Kunshan's industrial output was contributed by emerging strategic industries. More than 500 new high-tech companies registered in Kunshan last year, making it home to the largest number of high-tech companies in Suzhou.
Photoelectricity, semiconductor, smart manufacturing and biomedicine sectors reported a combined sales revenue of 270 billion yuan last year.
Nearly 95 percent of their workers have returned to posts after the Spring Festival holiday in February. Kunshan held a job fair from Feb 26 to Feb 28 during which more than 800 companies hired 24,000 skilled workers and professionals.
Training provided by local companies has not only attracted but helped retain professionals in Kunshan, making the local job market vibrant.
As early as 2010, Sany Group, China's leading heavy industry manufacturer, built a comprehensive welding training base in Kunshan. It includes a 1,000-square-meter training workshop equipped with 40 welding training devices and classrooms.
In 2017, the base was upgraded to a public training center for welding in Kunshan. Over time, the base has trained more than 3,000 technicians.
"As the company's business rapidly expanded, our demand for skilled workers increased. Initially, there was a shortage of skilled workers. We couldn't produce enough to meet market demand nor provide adequate after-sales technology support. So, we've come up with the new training model to meet rising demand for technicians," said Wang Shenghua, vice-president of human resources at Sany.
Kunshan-based Q Technology, which is the world's second-largest manufacturer of mid-range to high-end camera and fingerprint recognition module in terms of annual turnover, started to cooperate with schools all over China in 2018 to train technicians and other professionals, in order to meet market needs.
Zhu Chengcheng, manager of the department that oversees Q Tech's cooperation with training schools, said companies can place "orders" with its center for customized training products.
Such services equip professionals with specific skills and competencies needed by relevant employers. The center has trained more than 2,000 professionals so far, said Zhu.
He Zhiyong, head of the Kunshan Municipal Human Resources and Social Security Bureau, said startups are also important for they not only help with industrial upgrade but also boost the job market.
To this end, the city has helped local startups to build 42 incubators so far. In 2020, the Kunshan government granted subsidies worth over 9.24 million yuan to startups.
According to government data, local startups have created more than 39,000 jobs.
For instance, Suzhou Qingkong Environmental Protection Technology Co Ltd was founded in 2017 in Kunshan by Tsinghua University graduate Chen Jiake. It created quite a few jobs, thanks to the long-term cooperation agreement between Chen's alma mater and the Kunshan government, he said.
In a three-year (2018-20) period, the worth of Qingkong's annual output grew from 1 million yuan to over 20 million yuan. It specialized in environmental protection products targeting heavy metals in its early days. The firm has since extended its portfolio to products targeting fluorine, total nitrogen and phosphor.
"By choosing the right place as well as the right industry, which is in line with market demand, a startup can grow rapidly," Chen said.