SAP's cloud tool aspires to put China on 'entirely new level'
Share - WeChat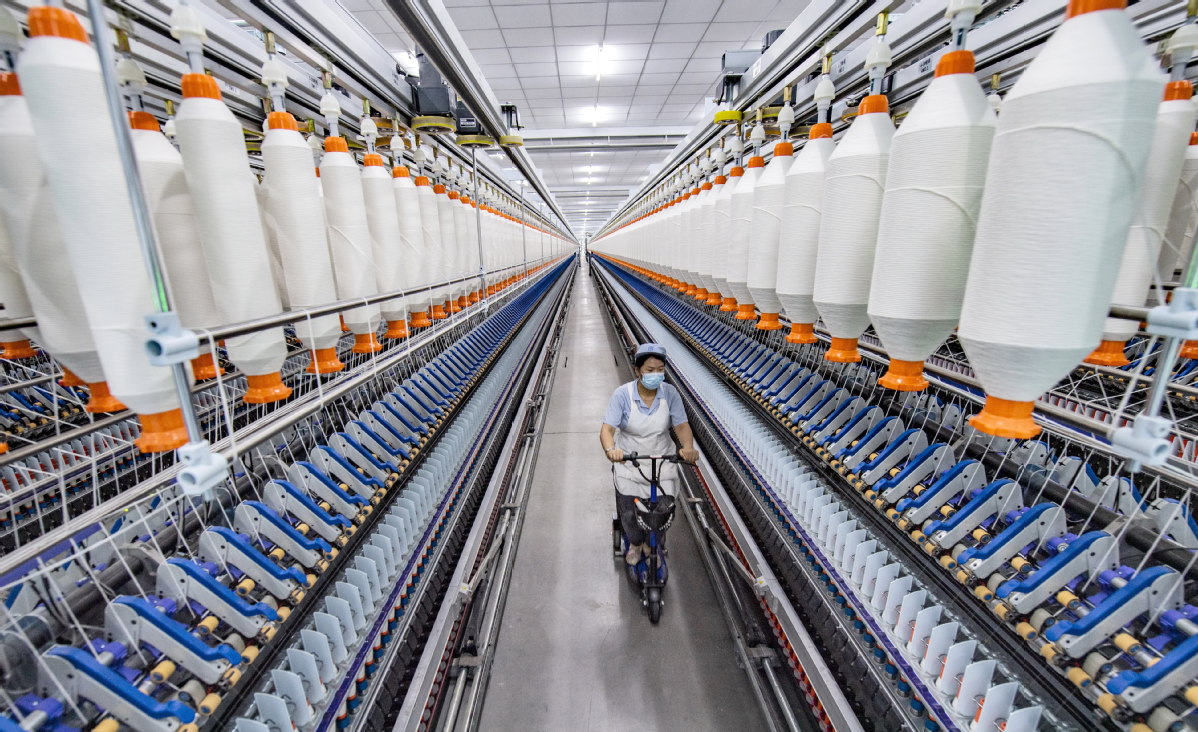 The local subsidiary of SAP SE, a German company specializing in enterprise application software and related services like cloud computing, has introduced a new private-edition cloud solution called SAP S/4HANA in China.
The move signifies SAP's ramping up of efforts to meet China's growing demand for cutting-edge digital transformation technologies.
Mark Gibbs, president of SAP Greater China, said: "Looking forward, SAP sees huge growth opportunities in China's green development, digital economy, and smart manufacturing. In the New Year (the Year of the Ox), we look forward to helping Chinese customers accelerate digital transformation. Let's head fast toward the cloud and rise to an entirely new level."
The new cloud solution enables customers to achieve a rapid conversion of their existing SAP ERP-enterprise resource planning-environments to a modern, cloud-based architecture with low total cost and high flexibility.
The move further expanded SAP's cloud portfolio in China, providing Chinese companies at various stages of digital transformation with more choices.
It coincides with acceleration in Chinese companies adopting digital solutions to innovate their businesses in response to the economic effects of the COVID-19 pandemic.
According to Gibbs, SAP's China strategy for 2021 includes three areas:
First, SAP-the company was known as System Analysis and Program Development at the time of its founding in 1972-will deepen partnerships and offer customers more innovative, agile, secure, scalable and easy-to-deploy cloud solutions.
Second, SAP will enhance innovation efforts, especially localization, to meet the needs of the China market. It will also focus on co-innovation with strategic customers.
Third, SAP will work hard to optimize and integrate customer-facing teams to provide more focused and efficient services to customers of different types and sizes.
In SAP's view, COVID-19 is turbo-charging a new era of digitalization in China. New technologies and business models are being rapidly adopted to address the challenges and opportunities brought about by the pandemic.
According to a study-Culture of Innovation: Foundation for Business Resilience and Economic Recovery in Asia-Pacific-by US tech giant Microsoft and market research company International Data Corp, as Chinese companies continue working hard to deal with the economic fallout of the COVID-19 outbreak, 63 percent of local organizations said they will further speed up digitalization to ensure business resilience.
Launching digital products, introducing digital payments and embracing e-commerce and automation will be among their means, the study said.
The study surveyed more than 200 local business decision-makers and more than 200 local workers within a six-month period, before and since COVID-19. They are from industries like manufacturing, retail, education and healthcare.
Since the outbreak, 67 percent of the surveyed Chinese organizations have found innovation to be critical or important to their performance and resilience. In their view, innovation is no longer an option but a necessity.
Roan Kang, vice-president of Microsoft Greater China, said to assess organizations' approach to innovation, the study introduced the "Culture of Innovation" framework, which spans the dimensions of people, process, data and technology.
Kang said since the outbreak, organizations in China have become more mature in the Culture of Innovation dimensions, and they are planning to prioritize unlocking the potential of technology, data and people next year to become more resilient and recover faster from disruptions or shocks.
More efforts are needed to fortify organizational resilience with technology, invest in people's capabilities and skills, leverage data to increase competitiveness and redesign processes to empower people to continuously drive innovation, he said.
Daniel Sun, vice-president of research at Gartner, said the resilience of business models is pivotal to continuity of operations during the COVID-19 pandemic.
Chinese companies' experience shows that they are better at reacting to crises by embracing digital innovation rather than through pure cost optimization, Sun said.
Hu Houkun, deputy chairman of Huawei Technologies Co, said opportunities abound in digital transformation and the company predicted that by 2025, 97 percent of all large companies will use artificial intelligence.
"All industries should focus on improving their capabilities, building out the ecosystem and creating value with digital technology," Hu said.