'Gray rhino' real estate risks need to be tamed
Share - WeChat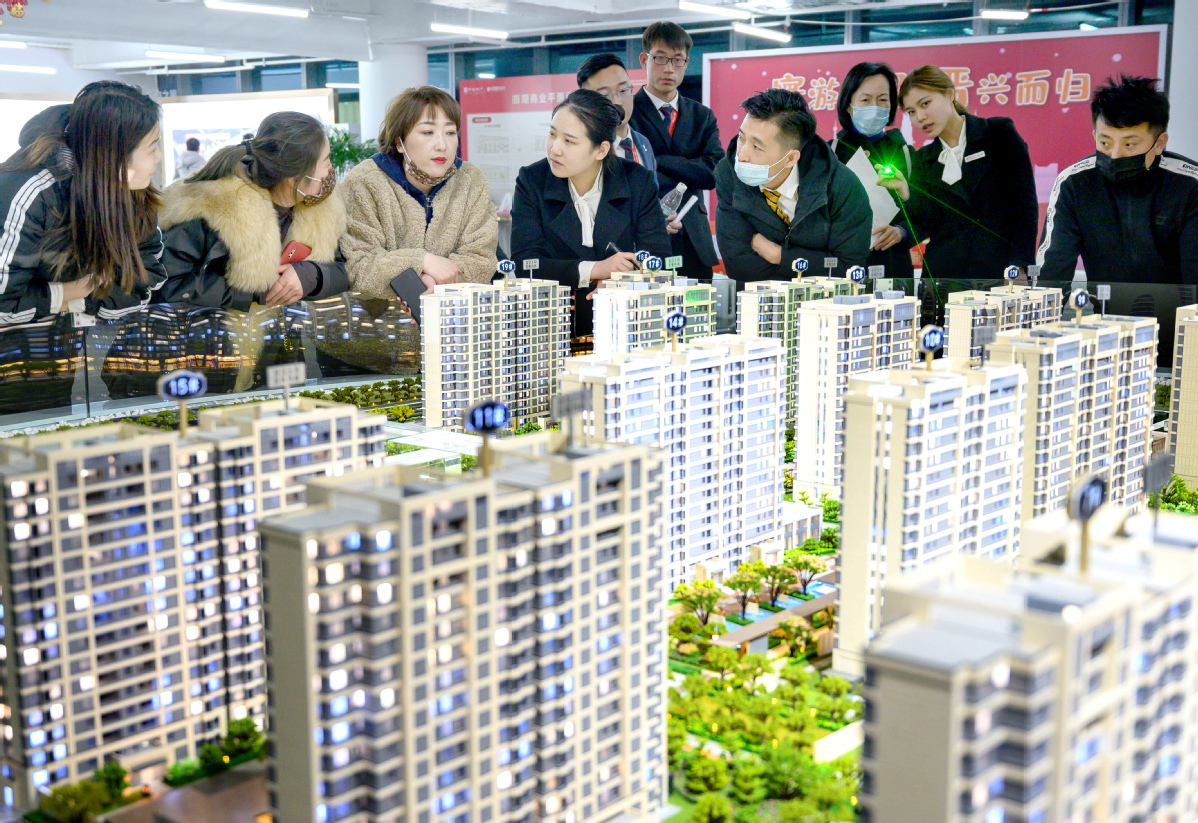 China's property market is the biggest "gray rhino", a very obvious yet ignored threat, in terms of financial risks, given it is so deeply intertwined with the financial industry, and it is necessary to keep real estate loan risks under control for the stable development of the property market, a top regulatory official reiterated on Tuesday.
"Many people decided to buy property for investment or speculation, not for living, which is very dangerous," Guo Shuqing, chairman of the China Banking and Insurance Regulatory Commission, said during a news conference.
Guo said the main problem of the property sector is the relatively large scale of bubbles. If people continue to buy homes for speculation and not for living, there would be a chaos when home prices decline. "In such a scenario, personal assets would shrink and mortgage loans would not be repaid," he said.
"This is why, proactive and stable measures are necessary to ensure that the property market grows in a stable and healthy manner," said Guo.
Yan Yuejin, director of the Shanghai-based E-house China Research and Development Institution, said Guo's speech is a clear signal to the real estate sector. "The speech reiterated the pitfalls of real estate speculation and hinted that there would be no changes in existing home loan policies, while more macro controls will be implemented for the healthy development of the property market," Yan said.
Chen Sheng, president of the China Real Estate Data Academy, said Guo's words indicated that accumulated real estate risks will likely have an impact on Chinese economy.
"But he also made it clear that property loans are growing at a slower pace in comparison with other loans, which would reduce the chance for such risks," Chen said.
Though Guo mentioned property bubbles, it is evident that the trend is being checked, as seen in the slower growth of property loans last year. "We believe the problems of the property market will be solved gradually," Guo said.
"Guo's remarks are in accordance with his previous stance. More importantly, he believes that macro control measures on property credit are necessary. Therefore, we can expect the existing property policies to be effective," said Hui Jianqiang, head of research with Beijing Zhongfang-Yanxie Technology Service Ltd.
With a series of measures taking effect, be it at the national level or at the local government level, the aim is to stabilize home and land prices and temper market expectations, said Guo.
Experts expect a slew of policies to fine-tune the industry, including a new mechanism on bank lending for property and fresh land-bidding rules designed to curb spiraling land costs.
"Macro control measures are the greatest positive element for China's housing market this year," said Martin Wong, associate director of research and consultancy with Knight Frank in China.
According to Wong, the new tightening measures announced in the past few months have effectively stabilized the housing market in some Chinese cities.
Backed by the strong economic recovery and the home buying enthusiasm in China's largest cities, major Chinese cities saw an across-the-board growth in home prices in January. New home prices in the nation's 70 major cities tracked by the National Bureau of Statistics grew by 0.3 percent on a monthly basis and by 3.7 percent on a yearly basis, despite stricter curbs this year.
"Lowering financial risk remains the top priority for the property sector. And this would be good news for large property developers as it puts them in an advantageous position for credit and resources," said Hui.
As long as the capital flow is well controlled, China's property market will maintain a healthy and sustainable growth course, said Chen.