New government plan enhances CIIE's role as global trade platform
Share - WeChat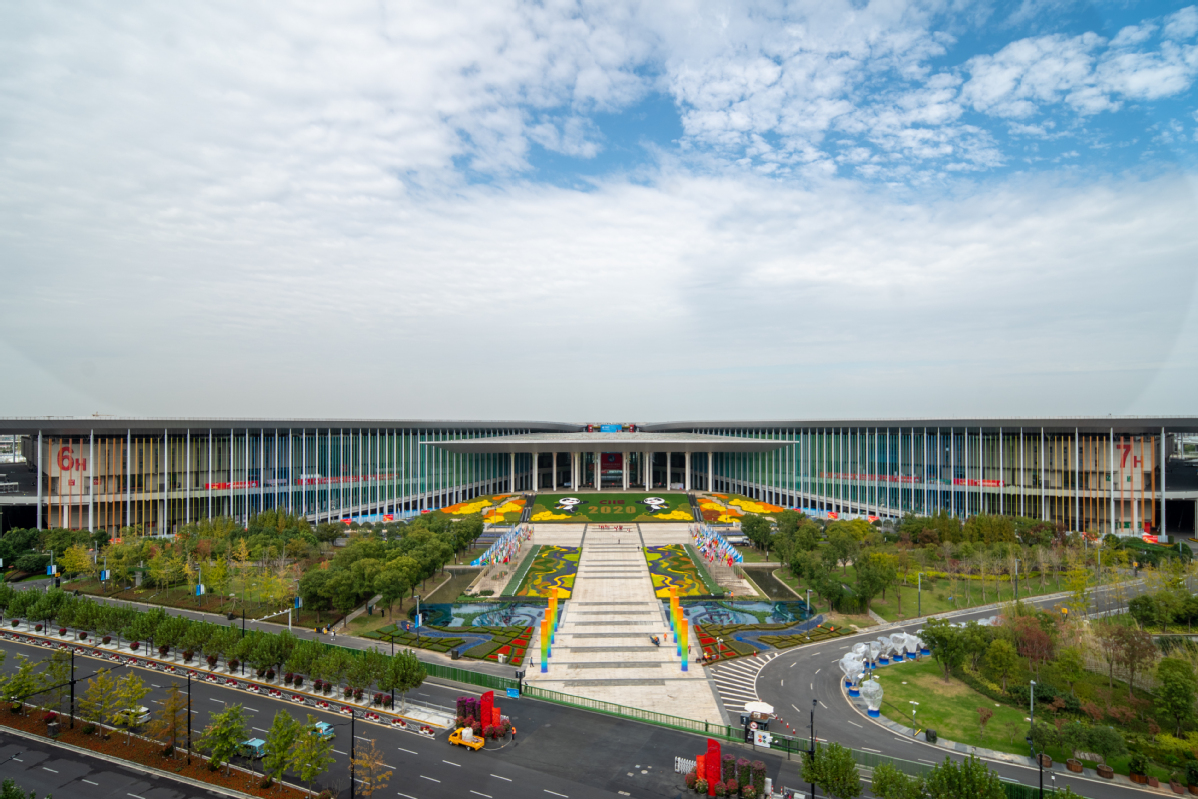 The spillover effect of the China International Import Expo will be further enhanced as the State Council on Wednesday issued an overall plan for building Shanghai's Hongqiao area and neighboring locations into an international hub.
According to the plan, the hub will be built into a high-level resource-allocation platform for international trade by making full use of the China International Import Expo and the Hongqiao International Economic Forum.
The hub will be located in a key position within the Yangtze River Delta and will include the 151-square kilometer Hongqiao Central Business District and two extended strips — one going northward to Suzhou, Jiangsu province, and the other going southward to Haining, Zhejiang province.
The hub will further drive the efficient flow of goods, information and capital in the delta, and become a good-distribution platform for international trade.
The plan states that innovative policies that facilitate investment, taxation, custom clearance, transaction settlement, and personnel flow during the China International Import Expo will be formalized.
Chen Weili, deputy director of the Hongqiao Central Business District, said it is home to more than 70,000 companies, with 380 having set up global or regional headquarters there.
"We aim to attract 3,000 companies with industrial influence to the core area in the future," Chen said. "And we will build more customs-bonded warehouses and exhibition centers to further enhance the spillover effect of the China International Import Expo."
The Hongqiao International Economic Forum will also be built into a world-class forum that promotes exchange and cooperation through a market-oriented operation mode.
Source:China International Import Expo Bureau