Expert: Consumption prowess key to attracting CIIE exhibitors
Share - WeChat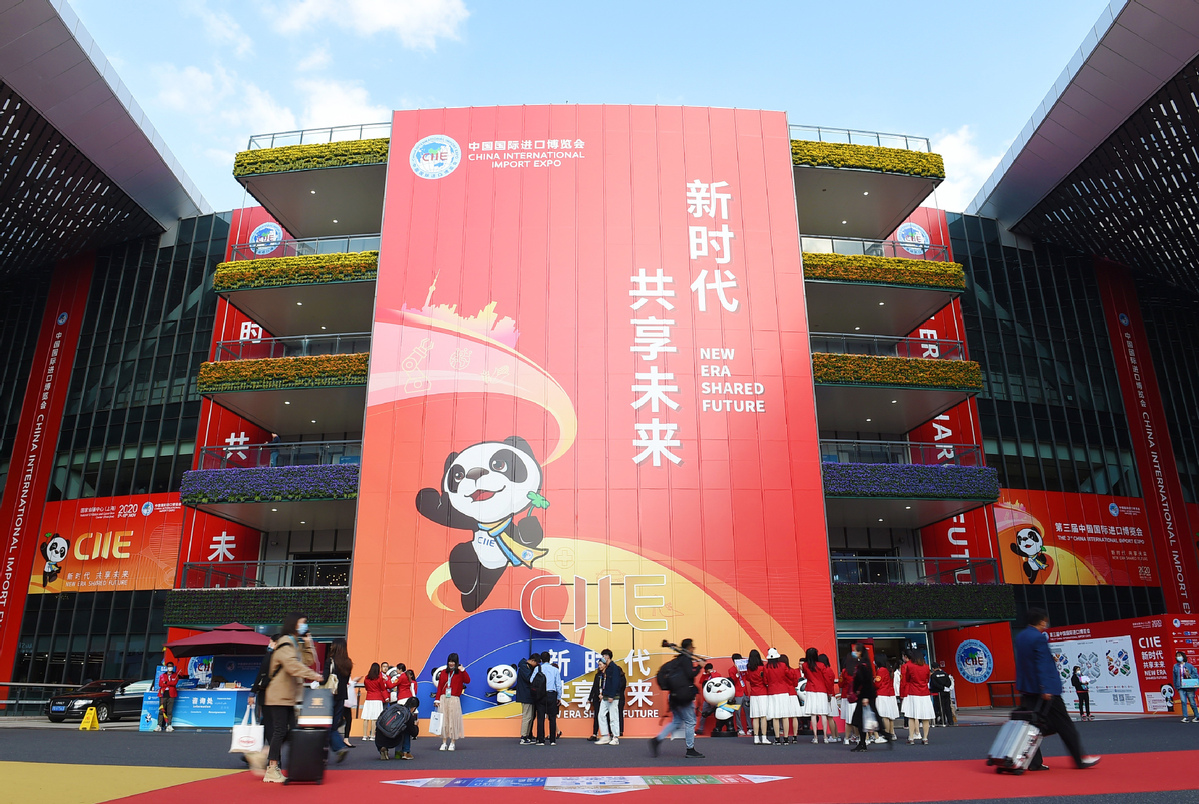 China's new demographic dividend — the rising consumption power of its large population — has drawn multinational companies to the China International Import Expo, said Sun Lijian, director of the Financial Research Center at Fudan Development Institute.
"In the past, the country's demographic dividend was the supply of cheap labor, but now it is the high household savings, which could turn into orders for foreign companies," said Sun. "The CIIE has been an important platform for foreign companies to seek partnerships to tap the booming Chinese market."
According to the People's Bank of China, the country's national household savings reached 93.4 trillion yuan, an annual increase of 11.3 trillion yuan, in 2020.
"Although the per capita savings in China cannot compared with those in developed countries, the advanced logistics and mature e-commerce sectors have boosted the country's consumption in recent years," Sun said.
"If everyone spends 1 yuan online, the total expenditure would amount to 1.4 billion yuan — e-commerce powered by the huge population has immense business potential."
Sun noted that while COVID-19 has hurt the consumption in many countries, China was the only major economy that achieved economic growth in 2020, with its GDP expanding by 2.3 percent.
"This has helped many multinational companies deal with the pandemic, and they will not ignore the business opportunities in the world's second largest economy," he said.
Despite information technologies making communication and e-commerce much more convenient than before, face-to-face interaction at events like CIIE remains vital for businesspeople to know their customers and clients, he added.
"The exchanges made in the six days at the expo could bring long-term cooperation which lasts for more than 360 days," he said.
Speaking of the spill over effect of the expo, Sun said foreign businesspeople might visit their Chinese counterparts across the country, tour the Yangtze River Delta, and go to the free trade zones in Hainan Island, all of which would enhance mutual understanding and push forward the country's reform and opening up.
"It's not just about imports. Chinese companies and brands can also get recognized by their foreign counterparts, and go to foreign market through opportunities brought by CIIE," Sun said. "There are positive externalities of holding the annual expo."
Source:China International Import Expo Bureau