Growing cross-border e-commerce gives boost to China-ASEAN trade
Share - WeChat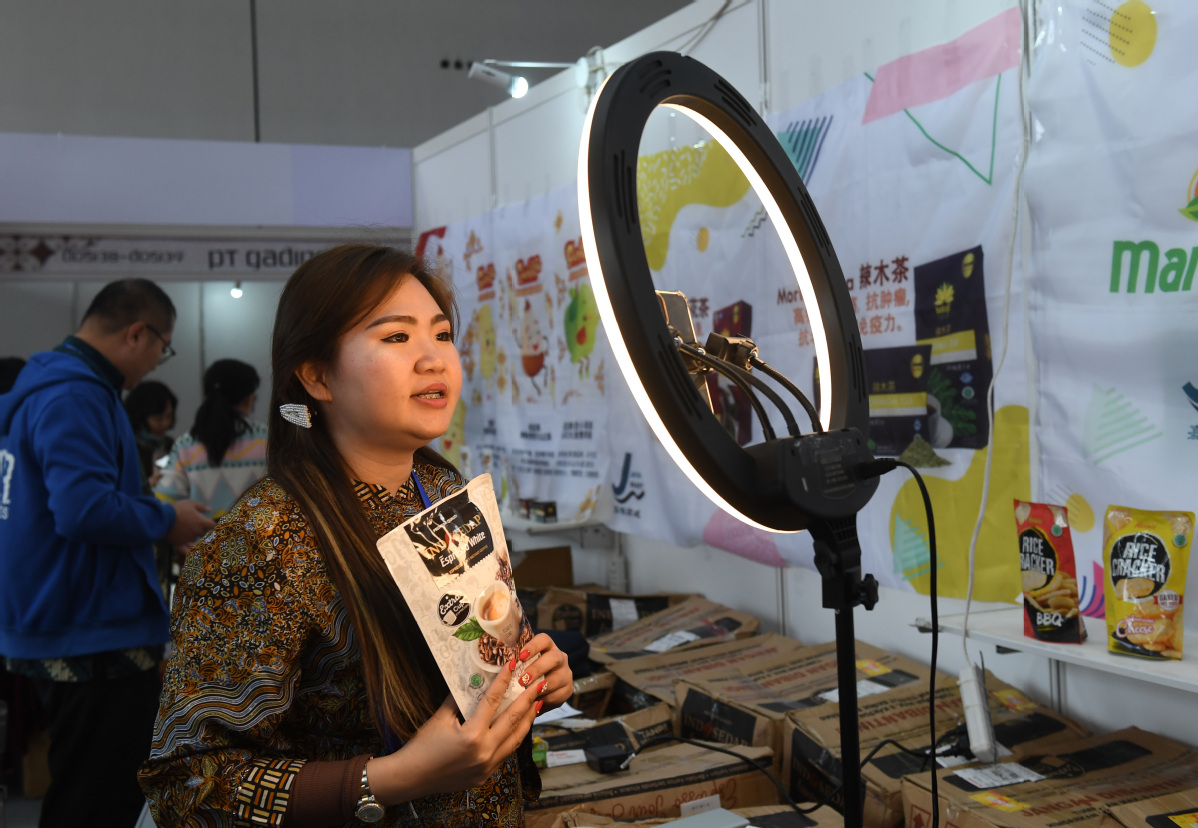 Cross-border e-commerce is emerging as a new engine driving trade and investment and staving off the impact from COVID-19 on economic activity between China and the Association of Southeast Asian Nations, experts said.
"E-commerce is becoming increasingly important to economic activity as COVID-19 poses great challenges to offline businesses and the current distribution network within the region," said Xu Ningning, executive president of the China-ASEAN Business Council.
Xu said that governments should also roll out supportive measures to encourage companies, especially small and medium-sized enterprises, to leverage technological strengths to promote online business and seek new growth points.
"In addition, efforts should also be made to set up smart logistics services and product tracking systems, as well as digitalized financial services including insurance and account settlements to smooth trade between Chinese and ASEAN companies," Xu added.
Zhou Mi, a senior researcher at the Chinese Academy of International Trade and Economic Cooperation, said that the Regional Comprehensive Economic Partnership agreement, which is expected to take effect by the end of this year and enable over one-third of China's foreign trade goods to enjoy zero tariffs, will also bring new opportunities to companies involved in cross-border e-commerce trade.
Zhou said that RCEP agreement will help unify trade regulations and standards from different signatories, promote innovation in cross-border e-commerce regulatory mechanisms, bolster a better business environment in various sectors including logistics, distribution networks and services as well as boost investor confidence and expectations in the sector.
According to a report by market research firm Bain & Co, the number of online shoppers in Southeast Asian nations is expected to double to 310 million in 2020, compared to a year earlier. A report co-released by Google and Temasek Holdings Private Ltd expects the e-commerce market in Southeast Asia will reach $153 billion by 2025.
In recent years, major Chinese e-commerce companies have stepped up investments in e-commerce and e-payment companies in ASEAN member states to explore the area's market potential. E-commerce giants in ASEAN member states also increased efforts to expand their footprint in the Chinese market.
Alibaba Group Holding Ltd has so far invested about 4 billion yuan ($620 million) in Southeast Asian e-commerce platform Lazada. Lazada CEO James Chang said that during last year's Singles Day shopping gala, the platform saw about 40 million users visit their app and over 400,000 online sellers make transactions.
Last year, Lazada set up a cross-border e-commerce service center in Nanning, Guangxi Zhuang autonomous region, aiming at boosting e-commerce and related trade and investment activities between China and ASEAN member states. The service center has incubated over 400 small and medium-sized e-commerce companies and provided livestreaming product selling services to more than 6,000 stores.
Several Southeast Asian brands have entered China's market and gained popularity on Alibaba's e-commerce platform Tmall. For example, Philippine cosmetic brand Sunnies Face had seen its sales surge nearly 500 percent year-on-year during Singles Day last year. Singaporean snack brand Irvins also saw sales rise over 50 times on Nov 11, compared with average sales on non-festival days.
Another Chinese tech giant Tencent Holdings Ltd also invested in Singapore-based Sea Ltd and became its largest shareholder with a 39.7 percent stake.
In the first three quarters last year, Shopee, the e-commerce unit of Sea, was ranked the top app in terms of total downloads and average monthly active user numbers among Southeast Asian shopping apps, according to data tracker App Annie.
"Many business owners from ASEAN member states hold the view that strengthening cooperation with Chinese companies will help generate new revenue in the post-pandemic era, and they expect higher sales through transactions made on Chinese e-commerce platforms and through livestreaming e-commerce sales. Chinese tech companies are also seeking new growth points by expanding their footprints in the ASEAN market," Xu said.