Violators of food, drug and medical safety dealt heavy punishments
Share - WeChat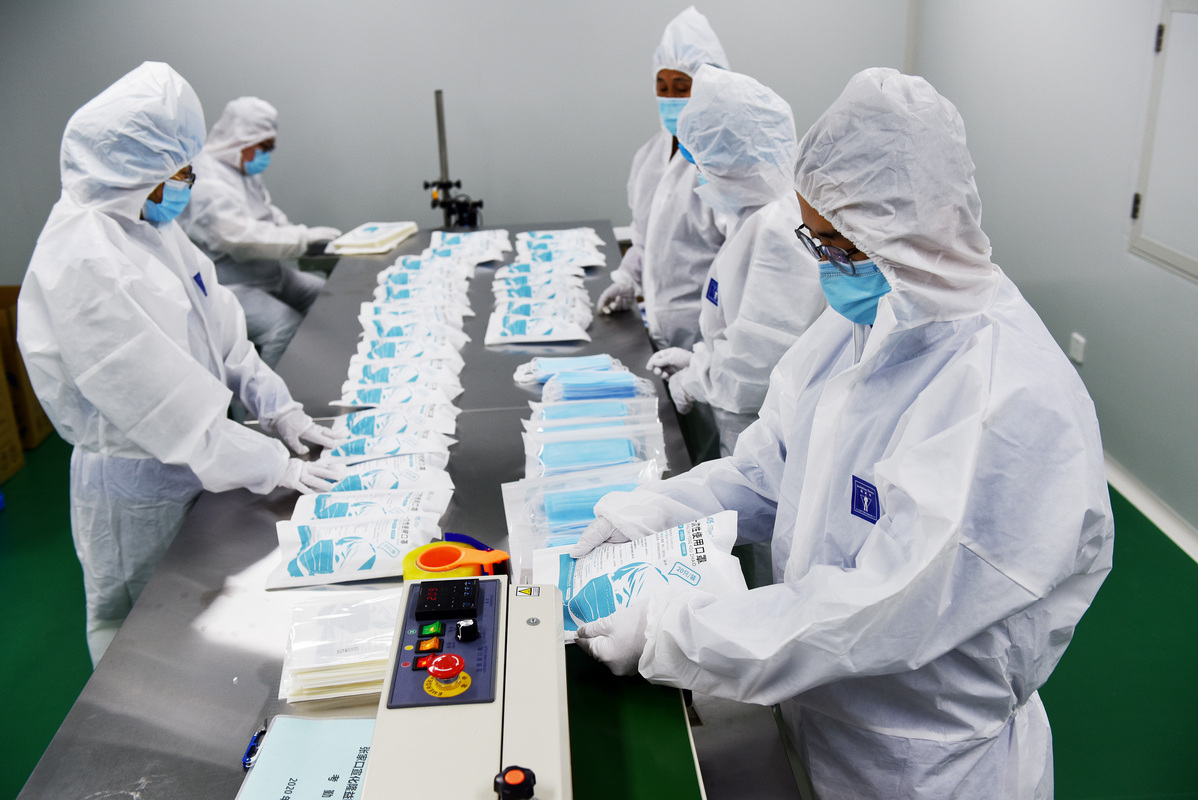 More than 160 individuals who were involved in crimes related to producing and selling unqualified materials for epidemic prevention or inflating prices were brought to justice last year, the Shanghai People's Procuratorate said on Friday.
These offenders were among the 723 involved in 251 cases dealt with by the municipality's prosecuting agencies during a citywide campaign, which took place from September 2019 to the end of 2020, to crack down on crimes jeopardizing the safety of food, drugs, and medical supplies in the city.
Wang Zhehua, deputy director of a prosecuting division at the Shanghai People's Procuratorate, said that the first case related to the sale of substandard masks for medical use was found in an offline market on Feb 9.
"Residents bought these supplies in order to prevent contracting the novel coronavirus but those masks without production information and without meltblown non-woven fabric, the essential material that enables masks to absorb bacteria, were obviously ineffective in personal protection against the virus and could lead to serious consequences," Wang said.
She added that the prosecuting agency responded quickly and worked together with the city's police and market regulator to determine the standards for identifying such behavior. Offenders were severely punished, with 5 percent of the 723 suspects sentenced to between 10 and 15 years in prison.
In terms of food safety, the main culprit behind a case where a toxic ingredient was added to a weight-loss coffee product that raked in more than 8.33 million yuan ($1.29 million) in sales was sentenced to 15 years in prison.