SW China shale gas demonstration zone becomes nation's largest
Share - WeChat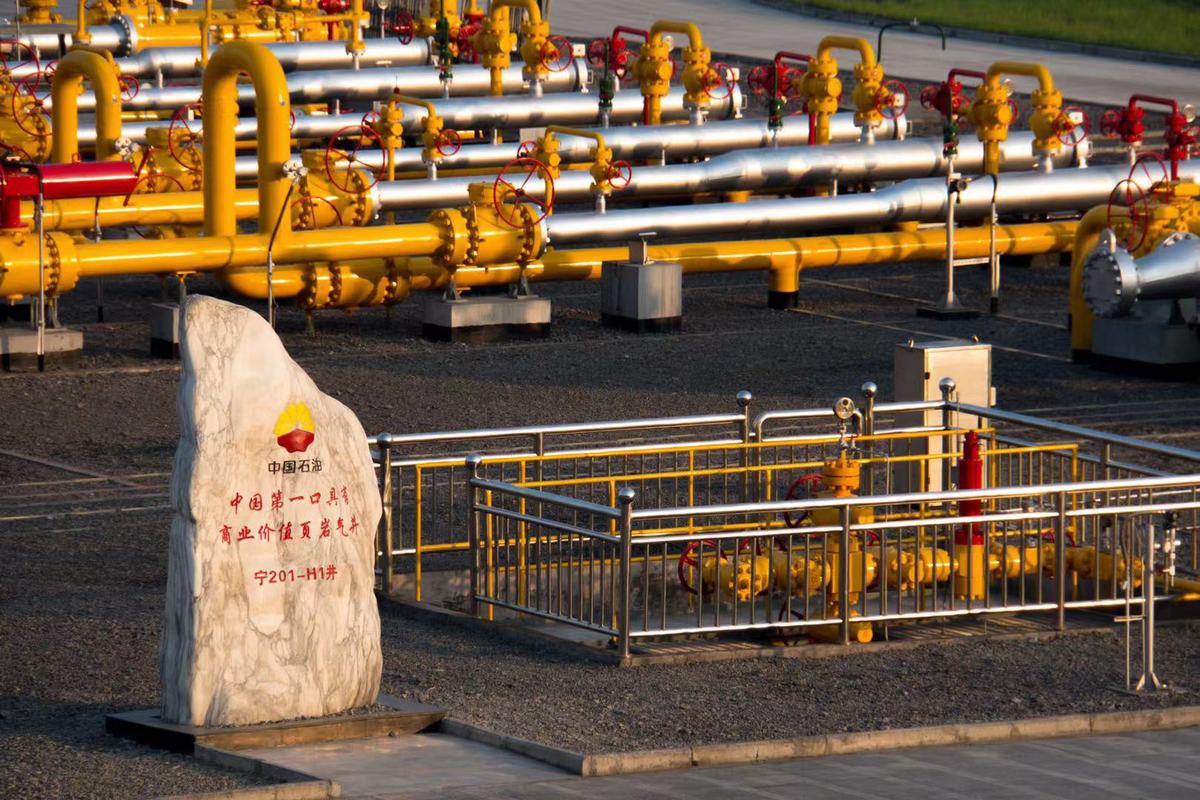 Changning-Weiyuan National Shale Gas Demonstration Zone announced on Tuesday that its production of shale gas exceeded 10 billion cubic meters, making it China's largest shale gas demonstration zone.
Operated by Petro China Southwest Oil and Gasfield Co, the demonstration zone totals 6,534 square kilometers and covers areas in Yibin city, Zigong city, and Neijiang city in Southwest China's Sichuan province.
This year, the demonstration zone saw newly-increased production capacity of 8.685 billion cubic meters, with daily shale gas production up 40 percent compared with the beginning of this year.
Petro China Southwest Oil and Gasfield Co attributed the production growth to technology innovation and application, effective COVID-19 pandemic containment and work consumption, and efforts to raise productivity and product quality.
Yang Hongzhi, head of the shale gas research institute of Petro China Southwest Oil and Gasfield Co, said shale gas production is expected to reach 22-27 billion cubic meters by 2025.