Music club set to give Shanghai a new beat
Share - WeChat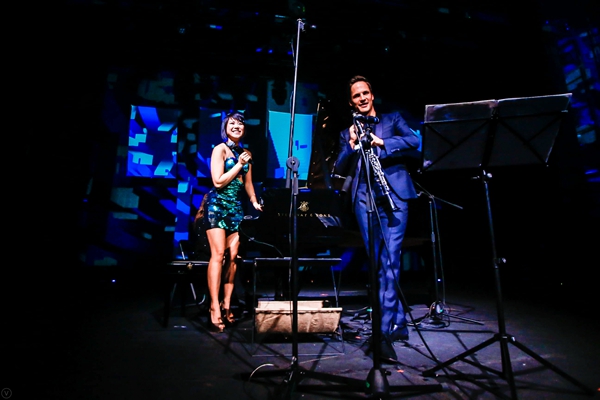 Venue ready to benefit from city's global cultural prestige, Chen Nan reports.
Marking its 20th anniversary, Yellow Lounge, a global classical music club initiative by Deutsche Grammophon, will launch a new permanent base in Shanghai.
On Dec 20, an opening concert will be staged at the Blackstone complex, an urban site redeveloped as a musical hub.
Renowned classical guitarist Yang Xuefei will open the concert along with Lu Yiwen, a virtuoso erhu player, performing the music piece Fisherman's Song by Moonlight, adapted from a Chinese music piece for guzheng (Chinese zither). Yang will also give a solo performance of Memories of the Alhambra, a classical guitar piece composed in 1896 by Spanish composer and guitarist Francisco Tarrega and perform with singer Cai Chengyu on the song, The Light Beyond.
The show continues with Mendelssohn's Piano Trio in D minor Op 49, performed by pianist Wang Yalun, violinist Paloma So and cellist Namisa Sun. Violinist Daniel Hope and pianist Niuniu, whose real name is Zhang Shengliang, will team up with an online performance of Edward Elgar's Salut D'amour. Cellist Ouyang Nana will also perform in the opening concert and the detailed program will be announced soon.
Clarinetist Wang Tao and the Shanghai Symphony Orchestra's Magnolia Quartet will close the evening with Mozart's Clarinet Quintet.
"Most of these performers are still in their teens, a fact that highlights Deutsche Grammophon's commitment to supporting the next generation of classical musicians," says Garand Wu, managing director of Universal Music China.
Wu adds that Shanghai's profile as an international city, which is open to the world and cultural exchange, makes it the ideal place to explore fresh ideas and to bring together young music talents.
According to Wu, live shows and related public events will be held at Blackstone in Shanghai, which will offer a platform for young musicians to showcase their talent and for audiences to enjoy classical music.
"I am looking forward to performing at Yellow Lounge's new base in Shanghai, which will provide a fresh experience for both musicians and audiences. It will be relaxing, intimate and fun," says classical guitarist Yang, who was born in Beijing, graduated with a bachelor's degree in classical guitar from the Central Conservatory of Music in the city. She won a scholarship to study at the Royal Academy of Music in London in 2002 and has been living in London for two decades.