Music club set to give Shanghai a new beat
Share - WeChat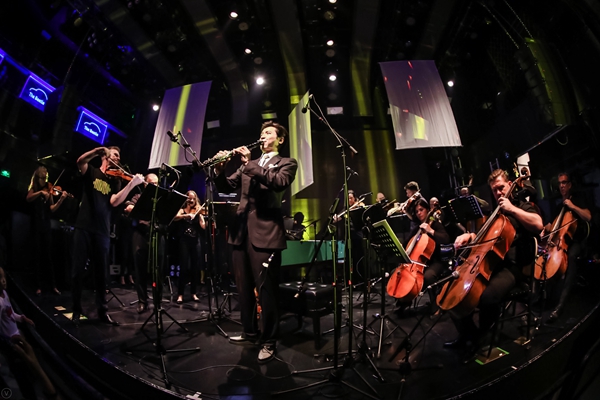 "Usually classical music performances are staged at concert halls. For the young generation, who embrace new ideas and experiences, they would love to enjoy classical music in a club like Yellow Lounge," Yang adds. "It helps expand the fan base of classical music and promotes young music talents."
As part of Universal Music Group, Deutsche Grammophon, the world's oldest and one of the most renowned classical music labels, celebrated its 120th anniversary in 2018 with Yellow Lounge launching activities in Beijing on Sept 13 and in Shanghai on Nov 22. The activities received warm feedback from the audiences, which prepared for Yellow Lounge's permanent base in China.
"In China, you find not only a deeply-felt interest in the country's own centuries-old musical traditions, but also fantastic enthusiasm and energy for Western classical music," says Clemens Trautmann, president of Deutsche Grammophon. "We saw that clearly during the course of DG's anniversary celebrations in 2018 and 2019, with the introduction of Yellow Lounge events and a globally televised concert at the Forbidden City. Building on that success, we are happy to underline our commitment to the young generation of classical artists." He adds that the concept of Yellow Lounge, originally invented in Berlin and adopted across the globe, has lost none of its fascination in the 20 years since its introduction.
Conductor Yu Long, who is acclaimed for his work in China and on the international stage, will serve as Yellow Lounge China's ambassador and curator.
"Every musician knows how important it is to encourage the next generation of classical performers," the conductor says. "But it's also vital to create a new audience and make young people feel at home when they come to a concert. Yellow Lounge has transformed the way classical musicians connect with their audiences over the past 20 years. I am delighted to see Yellow Lounge China come to Shanghai and look forward to welcoming many more young people to our classical club nights."
In 2018, Yu and the Shanghai Symphony Orchestra signed an exclusive contract with Deutsche Grammophon. Their first DG recording, an album of works from the Chinese and Russian repertoires, was released in 2019, marking the Shanghai Symphony Orchestra's 140th anniversary.
Most Popular