Mapping a path for reform in Shanghai's planning
Share - WeChat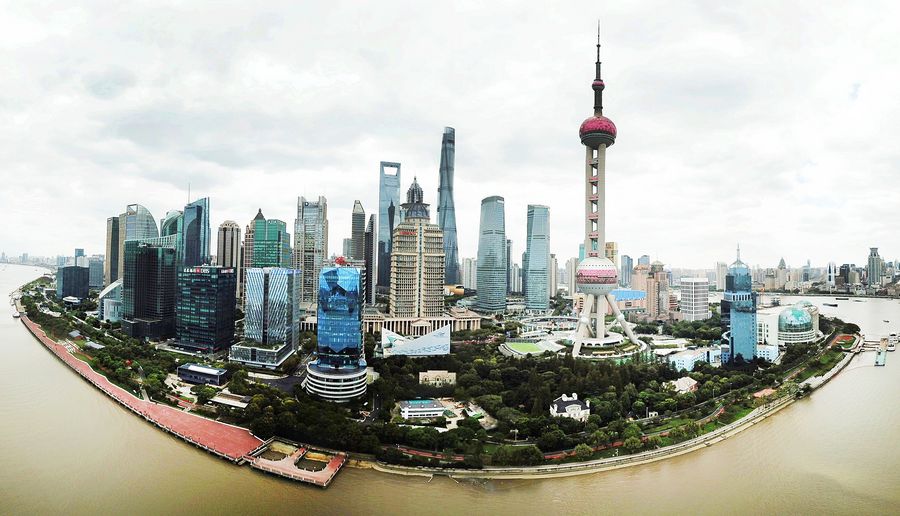 Shanghai unveils proposal for 14th Five-Year Plan
Major achievements should be made regarding Shanghai's positioning as a world leading economic, financial, trade, shipping and technology center by 2025, according to Shanghai's proposal for the 14th Five-Year Plan (2021-25) and its development goals for 2035 released on Thursday.
According to the proposal, high-end resources from around the world should be gathered in Shanghai at a faster pace in the next five years, further elevating the city's influence in the global market. The city should also have more development drivers, enhance innovation capability and major technology breakthroughs within the same period.
Meanwhile, industrial chains should be further modernized and progress should be made in building a more open economic system.
The proposal stated that the Lingang Special Area, which was included into the China (Shanghai) Pilot Free Trade Zone in August 2019, should see its GDP in 2025 quadruple from 2018.
To consolidate Shanghai's role as a world financial center, the proposal suggests that international trading platforms for financial assets should be built, and direct financing given more priority.
The internationalization of the renminbi was also mentioned in the proposal, with Shanghai expected to play a bigger role in this area. Industrial benchmarks such as the yuan-denominated crude oil futures traded at the Shanghai Futures Exchange should also become more influential on the global stage. Trials of digital currency applications should also be promoted.
The proposal stated that Shanghai should develop itself as an epicenter of technology innovation. Market-oriented research institutes should be incubated in the city while research professionals and teams should be provided with more incentives.
The integrated development of the advanced manufacturing and modern service industries was also emphasized in the city's proposal for the 14th Five-Year Plan (2021-25). This area involves grasping the core technologies of the industrial chain and seizing the upper end of the value chain. Shanghai's three signature industries — integrated circuits, bio-medicine and artificial intelligence — should be further developed in the next five years.
In addition, a modern infrastructure system in line with Shanghai's role as a megacity should be set up by 2025. Both tangible and intangible networks should be built so that Shanghai can become a hub that connects the rest of the world.