China's passenger car sales up 8% in Nov
Share - WeChat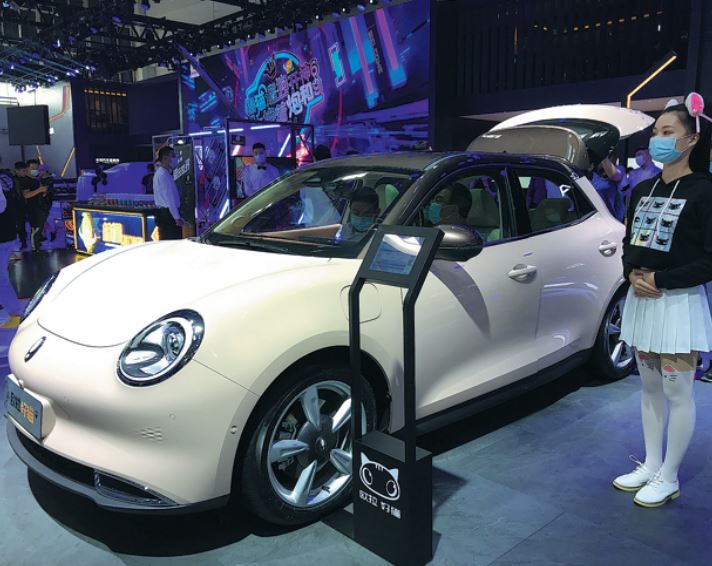 The sales volume of China's passenger cars in November reached 2.08 million, up 8 percent year-on-year, yicai.com reported citing data from the China Passenger Car Association on Tuesday.
"The sales showed a low-to-high trend this year," said Cui Dongshu, secretary-general of the CPCA, noting retail sales were mainly impacted by the coronavirus pandemic and an early Spring Festival. But the market had maintained robust growth since July.
The CPCA posited that better-than-expected warmth in the export market and the macroeconomic situation were the primary causes, and doubled sales of new energy vehicles was another powerhouse to boost the market.
In November, 169,000 new energy vehicles were sold, up 136.5 percent year-on-year.
Looking to brands, sales for limousine brands posted 27 percent growth year-on-year, joint venture brands grew 3 percent, and domestic brands rose 9 percent, accounting for 39.1 percent of the market share, up 0.4 percentage points from a year earlier.
"The growth in sales share for domestic brands was mainly thanks to new energy vehicles. The sales share for traditional cars made by domestic brands was flat compared to that of last year," Cui Dongshu said.
In recent years, the low-end market has shrunk remarkably and domestic brands have seen huge divergent development results, with some finding it hard to keep afloat as others have managed to expand their brand recognition in the market.
Top domestic brands performed strong in November, the CPCA said. Geely Auto sold 150,500 vehicles last month, up 5 percent year-on-year. Great Wall Motors sold 145,000, up 26.1 percent year-on-year. And Changan Auto posted 114,000 car sales, up 36.4 percent year-on-year.
CPCA asserted the recovery trend in China's passenger car market will expand to 2021, but there are still some uncertain factors.