Chinese art fetches decade-low take
Share - WeChat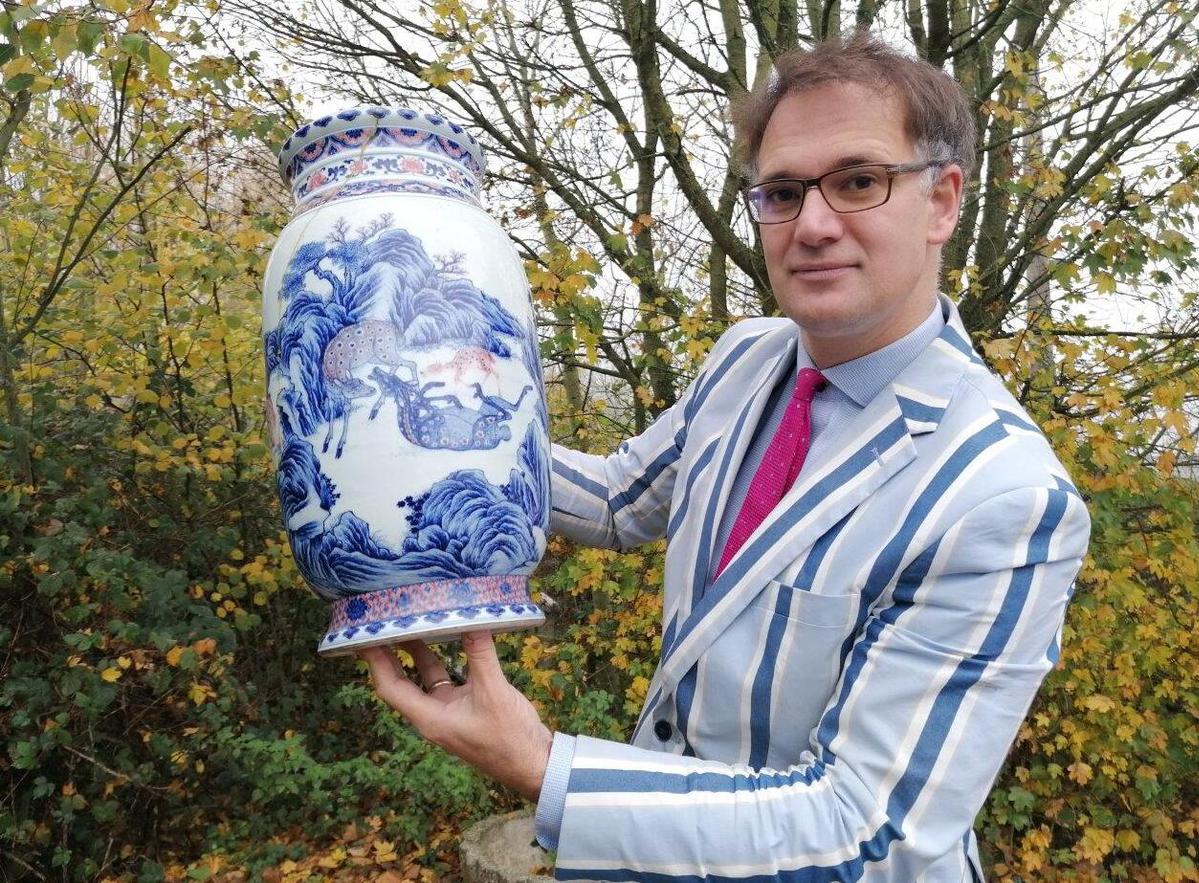 Sales of Chinese art and artifacts at auctions worldwide slumped to $5.7 billion in 2019, a 10 percent drop year-on-year.
The figure was the lowest level for the collecting category since 2010, and indicates a softening in the market was already underway before the upheavals caused by the coronavirus this year.
The Global Chinese Art Auction market report, compiled by Artnet and the Chinese Association of Auctioneers, found that the decline for last year was due to trade tensions between the United States and China, as well as a slowdown in economic growth in China.
The report, in its eighth edition, noted that the value of total auction sales within the Chinese mainland declined by 10 percent to $3.7 billion-again, the lowest total since 2010.
Outside China, there was a 9 percent drop in sales of Chinese art and artifacts.
"The combination of such slowdowns resulted in a weakening of collectors' confidence and a more cautious attitude among buyers making decisions on investing in art in 2019," said the report.
Positive trends
However, despite the downturn in total sales for Chinese art and artifacts in 2019, the European market showed some positive trends.
There were significant peaks in lots offered and lots sold in Europe, combined with a strong sell-through rate of 61 percent.
Europe accounted for 29 percent of all Chinese art and artifact lots sold overseas in 2019, according to the report, closing in on the North American market's share.
The annual report also found strong performances with 20th century and contemporary Chinese art in both the Chinese mainland and overseas, boosted by a younger generation of Chinese collectors.
The average price for the category soared on the Chinese mainland, up by 23 percent year-on-year, and overseas sales saw a nine-year high in 2019.
But fine Chinese paintings and calligraphy, the largest collecting category on the Chinese mainland, did not perform as well.
According to the report, this category "continued to spiral downward, reaching its lowest point in sales since 2013".
The number of lots dropped by 10 percent year-on-year, almost half that of 2013, and it also struggled elsewhere. The overseas total fell to a seven-year low.
The report said Poly International and China Guardian remained the top two earners for Chinese art and artifacts, collecting $1.61 billion, an increase of 3 percent year-on-year, as their combined market share rose to 28 percent, from 24 percent, in 2018.