UK car industry to risk $73b loss without EU deal, says trade group
Share - WeChat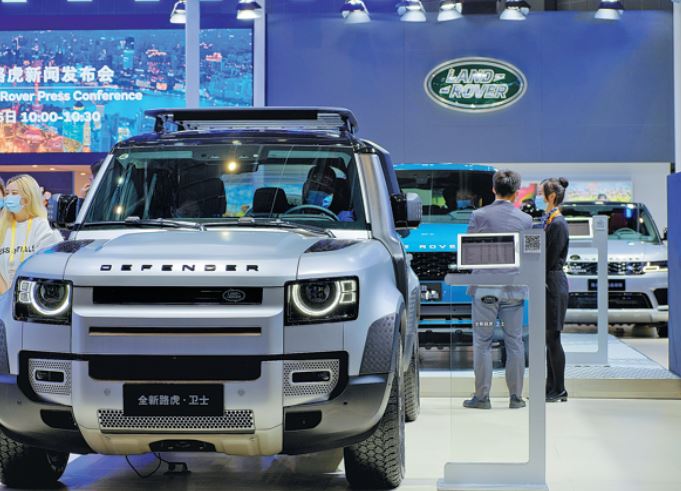 LONDON-The British automotive industry is estimated to witness a 55.4 billion pound ($73.8 billion) loss over the next five years if no trade deal is struck between Britain and the European Union, the British Society of Motor Manufacturers and Traders said last week.
Failure to reach a free-trade agreement would mean that British-EU trade will fall back on World Trade Organization rules in 2021.
"WTO tariffs would strike a 55.4 billion-pound blow to the UK (auto) sector by 2025 with annual production falling below 1 million units consistently," the trade association for Britain's motor industry warned.
Specifically, WTO tariffs would add an average of 2,000 pounds to the cost of British-built electric cars sold in the EU, making British plants considerably less competitive, the SMMT said.
While affecting livelihoods in all regions of the country, "no deal" would also have a severe effect on the sector's ability to develop and manufacture the next generation of zero-emission cars and vans, it added.
"The government's plan for a green industrial revolution is an immense challenge-for automotive, the energy sector, consumers and for government itself," said Mike Hawes, SMMT chief executive.
Earlier this month, the British government announced a ban on the sale of new petrol and diesel cars by 2030, five years earlier than its previous plan.
"To complete the job in under a decade is no easy task. And with showrooms closed, choking factories of orders, the ability of the sector to invest further is severely constrained," he said.
England is currently under a monthlong national lockdown, the second of its kind since the COVID-19 pandemic broke out in the country, casting doubt on whether car showrooms could reopen during the Christmas holiday.