14th Five-Year Plan's ambitious goals will upgrade industry, lifestyles
Share - WeChat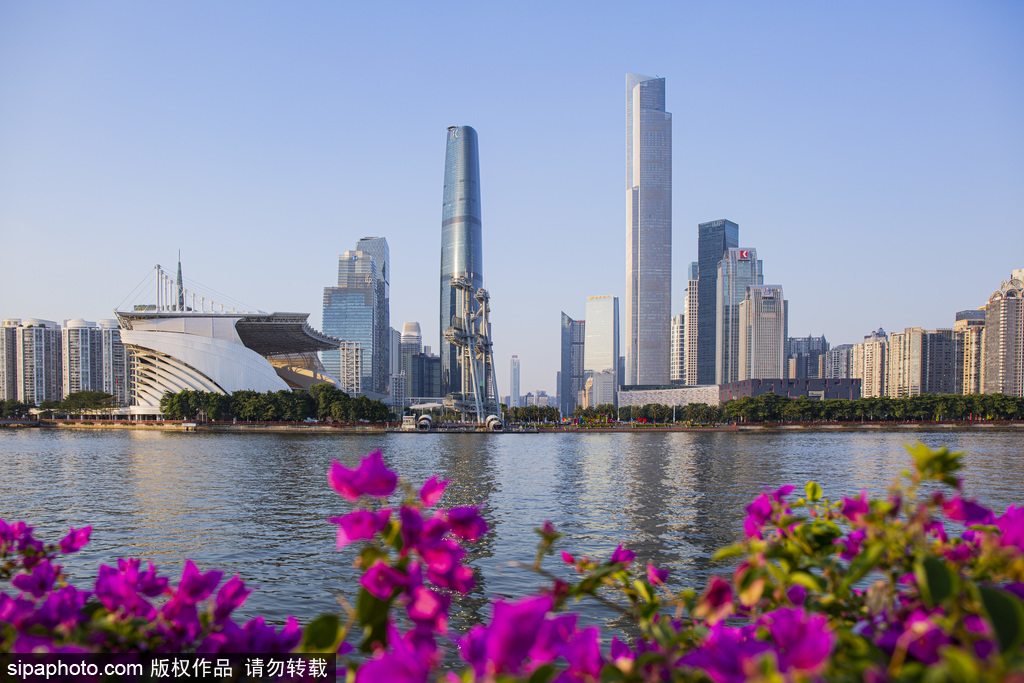 China's 40-plus years of growth has been a wonder. Hundreds of millions of people have been lifted out of poverty and the nation's lifestyle has been transformed.
But this very transformation has led to the need for a new development model that focuses on upgrading industry and technology and on improving all aspects of people's lifestyles that are not measured by raw GDP numbers, including improving the environment and ensuring that prosperity is available to all.
The details of the 14th Five-Year Plan (2021-25) are still being written using a highly collaborative process, but the major emphasis has been made clear by the nation's leaders. Essentially, it will continue and expand upon goals stated in the 13th Five-Year Plan (2016-20).
The key goal has been the transformation of China's economic model. It is necessary to focus on building a market-based, efficient and open business environment; to further upgrade the country's domestic innovation capabilities; to move industry to higher-value added products; to spread common prosperity among more citizens; and to ensure that growth does not come at the cost of environmental degradation.
Not all GDP growth is good for society or beneficial for long-term economic transformation, so China will continue to push toward higher-quality growth. To realize the meaning of "high-quality" growth, we need to compare the economic model that fueled the rapid GDP growth in the first decade of the 2000s, immediately after China joined the World Trade Organization, with the kind of growth the government plans for the 2020s.
In the earlier period, China's key comparative advantage was in relatively cheap labor combined with acceptable levels of infrastructure and a business environment that was good enough for foreign multinational corporations to relocate their manufacturing plants.
Much of this industry was highly polluting and paid very low wages. In the year 2000, China was a relatively small player in the world economy, so there was plenty of room in the world market to follow an export-led growth path. This was a necessary transition period since it provided many Chinese entrepreneurs with business experience and allowed the nation to accumulate needed capital.
But, China was not content to be stuck as a low-wage, high-pollution manufacturing platform for MNCs. The Chinese government has implemented a very long-term transformation plan to sharply raise the quality of the economy and to improve the lives of Chinese people.
Business climate
One critical factor is a long series of market-based reforms that raise economic efficiency by improving the business environment and opening up its domestic markets to world-class competition. This process will be strengthened in the next five years.
China has taken big steps to open its markets to foreign competition and investment. The Foreign Investment Law puts foreign firms on an equal footing with Chinese firms in almost all industries.
Plus, in many sectors, including financial services, automobiles, and oil and gas exploration, foreign firms are, or soon will be, able to open 100 percent owned companies in China.
For Chinese firms, market-based reforms are paying off. From 2018 to 2019, China jumped from 45th to 31st rank in the World Bank's "Ease of Doing Business" Index. The report of the index noted China's "eagerness to reform".
A key part of the 14th Five-Year Plan is to ensure that these market-based, efficiency-enhancing reforms are speeded up.
Tech transformation
In earlier decades, China could grow by being a technological follower. That is, it could progress primarily by applying world standard technology within its own economy. Opening up to foreign companies was an important part of the learning process in doing that.
But, China's economy has now reached the stage where its technology is at, or near, the leading edge. In some areas like e-commerce, digital payments, artificial intelligence, China is already a leader.
Naturally, the country has to concentrate on pushing its own technological capabilities. During the next five years, national research and development spending will increase further and companies will be encouraged to apply many of the new technologies coming online.
This is part of the recently announced dual-circulation development pattern, which recognizes that China's domestic consumer market is growing so rapidly that many countries, including China itself, will redirect their efforts to winning some of that market.
China is a very entrepreneurial and competitive market. We have seen that with the right business environment, China's competitive companies can achieve the highest standards of innovation and efficiency. For example, America's entrenched technology monopolies have gone to great lengths to ensure that they do not have to compete with Huawei's phones or WeChat or TikTok.
Superficially, the focus on developing indigenous technological capabilities may seem to be driven by US moves to limit technology transfers. But, the much more important driver is that China's economy now has the technology production and research capability and the affluent consumers needed for scientific and technological advancement.
Common prosperity
It is natural in a period of rapid growth and economic transformation that some people can get rich quicker than others, so China has seen the creation of high levels of wealth and income inequality.
An October 2019 survey by Credit Suisse found that China had 100 million people in the world's top 10 percent of richest people, surpassing the US for the first time. The survey report concluded that this was made possible by the "rapid transformation of China from an emerging nation in transition to a fully-fledged market economy".
It should be noted that being in the world's top 10 percent does not mean that an individual is super-wealthy since it requires only about $110,000 of personal savings. However, people in this category are definitely the foundation of a good consumer market.
Even though the Chinese economy has created prosperity for many, others are still left behind. As Premier Li Keqiang pointed out in a speech in May, 600 million Chinese citizens earn about 1,000 yuan (about $140) per month. So both the 13th and 14th Five-Year Plans emphasize the need to alleviate poverty and to spread prosperity.
In recent years, the government has especially targeted the elimination of extreme poverty, which has been prevalent especially in remote agricultural villages. In a massive achievement, the goal of raising everyone out of this very dire poverty will be reached before the year-end.
But, the focus over the next five years will be on ensuring that people in near poverty have the opportunity to achieve real prosperity and to live a good life.
In an explanatory speech delivered to the Fifth Plenary Session of the 19th Central Committee of the Community Party of China, which was convened from Oct 26 to 29 in Beijing, President Xi Jinping emphasized the need to promote common prosperity.
Advancing poverty alleviation has been the top priority for the CPC since its 18th National Congress in 2012, and lifting all rural residents living below the current poverty line out of poverty represents a significant step toward common prosperity. It is necessary to further emphasize promoting common prosperity for everyone as China embarks on a journey to fully build a modern socialist country, Xi said.
The proposals called for "more notable and substantial progress in promoting common prosperity for everyone", and "solid efforts to push forward common prosperity". Such expressions were included, for the first time, in the documents of the CPC Central Committee plenary sessions, Xi said, adding that the expectations strike a balance between necessity and feasibility, and will be conducive to advancing common prosperity for everyone.
Green protection
Finally, people cannot live a really good life if the air and water are dirty. The economic growth of the early 2000s was accompanied by a lot of environmental degradation.
Speaking at a national conference on environmental protection in May 2018, Xi said that with the Chinese economy transitioning from high-speed growth to high-quality development, the building of ecological civilization has entered a critical period-a period that requires more quality ecological goods to meet people's ever-growing demand for a beautiful environment and at a time when China is capable of addressing prominent environmental issues.
Xi's recent pledge to the United Nations that China will reach carbon neutrality by 2060 will likely figure prominently in the details of the 14th Five-Year Plan. Pursuit of carbon neutrality will lead to a move away from coal to clean energy and upgraded industry.
In summary, the 14th Five-Year Plan will set very ambitious goals that will lead to fundamental upgrading of both industry and the lifestyles of average people.
The writer is vice-president and senior economist at the Center for China and Globalization, a nongovernmental think tank based in Beijing.
The views don't necessarily reflect those of China Daily.