China leads strong recovery of global trade flow
Share - WeChat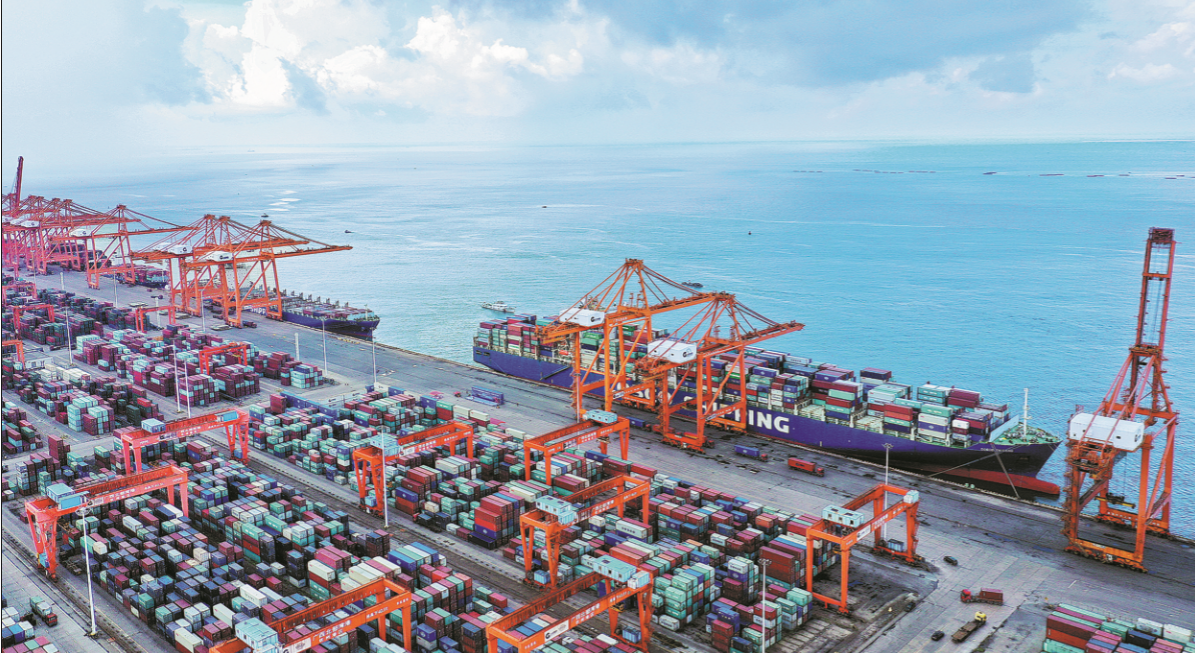 China has led the strong recovery of global trade flow since the summer, the Wall Street Journal reported in its Nov 25 story Global Trade Stages Rapid Recovery.
The major exporter has increased its share of total exports, and left trade volumes in September less than 2 percent below their levels at the end of 2019, the Wall Street Journal found.
The global flows of goods across borders were 12.5 percent higher in the three months through September than in the second quarter, when flows fell by 12.2 percent, the CPB Netherlands Bureau of Economic Policy Analysis said Wednesday. That was the largest rise since records began in 2000, following the largest fall.
The strength of the trade revival has varied, with China and other developing countries in Asia leading the way, while the US has lagged behind. The CPB's figures indicate that while exports from China and other developing countries in Asia had already surpassed their pre-pandemic levels in September, exports from the eurozone were still down 2.6 percent, and exports from the US down almost 9 percent.
Economists at UBS estimate that by July, China's share of world exports had risen by 11 percent, while the US' share had fallen by 4 percent and France's share by 12 percent.
"The overall picture is that the pandemic has disrupted the Western Hemisphere far more than the eastern one," the economists wrote in a note to clients.