Economy projected to post higher growth next year
Share - WeChat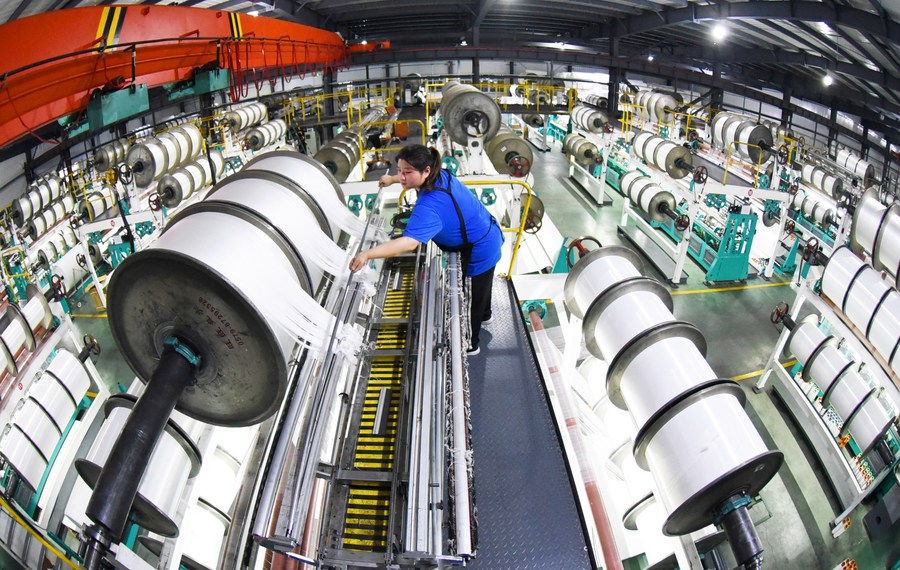 China's economy is expected to continue its recovery and achieve a higher growth rate next year, driven by consumption, experts said.
China's response to the COVID-19 pandemic is rapid and effective, experts said during an award ceremony of China Financial Value Ranking, adding that China was the first country to record economic recovery in the world and will maintain the trend.
"Response is more important than prediction, and we think China made the right choice," said Jiang Chao, a senior analyst with Haitong Securities. China is predicted to come out of this crisis first in the world, he added.
Peng Wensheng, chief economist with China International Capital Corp, said China adopted effective epidemic prevention and control measures such as strict social distancing and large-scale nucleic acid testing, helping people to get back to work and resume business and production quickly.
Demand such as consumption is considered to be one of key factors that will drive up China's economic recovery next year, Chinese financial news outlet Yicai reported.
Xing Ziqiang, chief economist with the investment bank Morgan Stanley China, predicted that China's GDP growth will be nearly 9 percent next year, and main drivers of economic recovery will be consumption, investment in manufacturing and exports.
For Wang Tao, chief China economist at UBS Securities, the 2021 full-year economic growth is expected to be 7.5 percent, driven by exports and consumption. The former is due to the recovery of global market, while the latter is due to upturn of income and employment.
Next year is the first year of the 14th Five-Year Plan (2021-25).
Qiao Hong, chief China economist for Bank of America, said some industrial policies, especially in science and technology self innovation, will generate new investment opportunities. 2021 will be a good opening year, and will lay a solid foundation to double GDP by 2035, she added.
China is forming a new development paradigm known as "dual circulation," which takes the domestic market as the mainstay while allowing domestic and foreign markets to boost each other.
Xing from Morgan Stanley China said the key of "dual circulation" is to build two pillars, one is new digital urbanization and industrial chain upgrade, the other is renminbi internationalization.
The internationalization of RMB will make average inflow of foreign capital into China between 2021 and 2030 to reach $200-$300 billion. The globalization of RMB assets is striding to a fast track, Xing added.