'Air Silk Road' boosts trade cooperation
Share - WeChat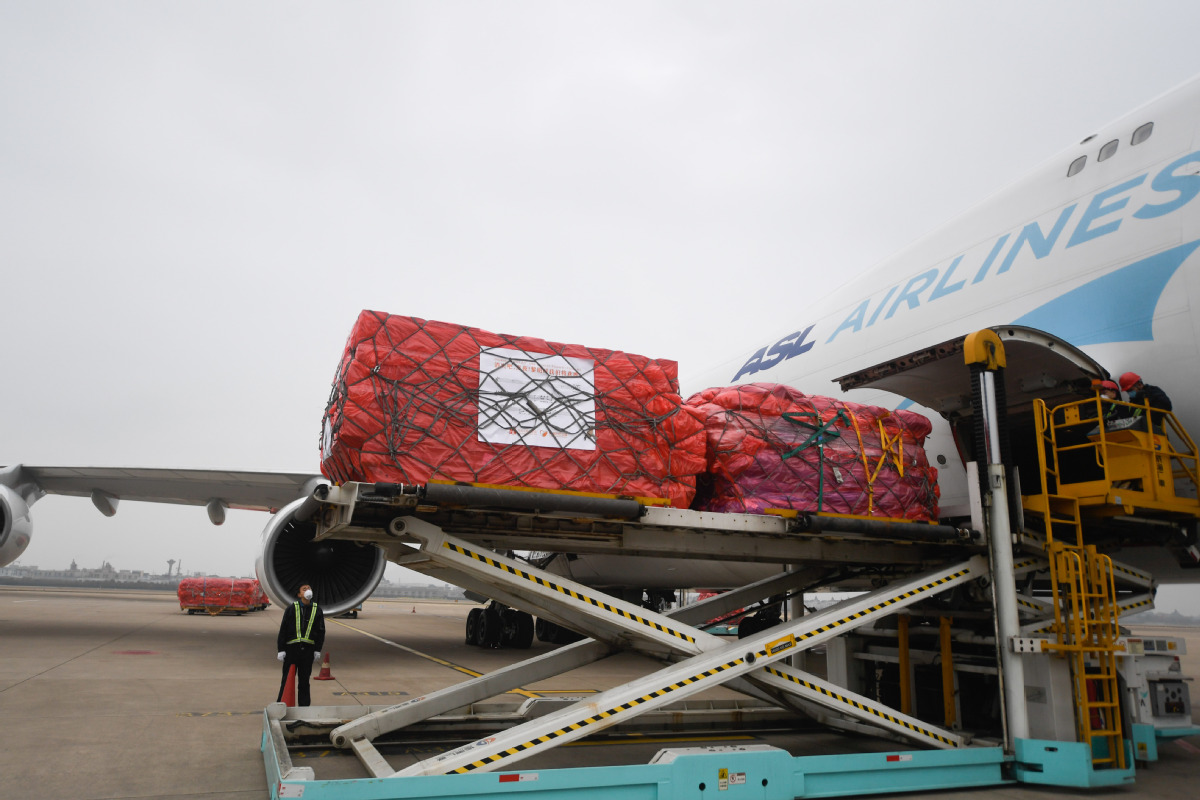 New aviation routes bring more products to and from Europe, helping rejuvenate commerce amid the COVID-19 pandemic
BRUSSELS-China's Singles Day, which falls on Nov 11 each year, is the world's biggest 24-hour online shopping event. On that day, visitors to Belgian e-commerce website facealacrise.be were invited to explore a myriad of high-quality products on offer from Chinese retailers.
The COVID-19 pandemic has inarguably changed the world, and the way people shop is no exception.
As countries all over Europe have closed nonessential stores to contain the surge of COVID-19, consumers in increasing numbers have turned to Chinese online shopping websites to purchase the products they want.
The logistics backbone behind the upswing in China's retail sales is air cargo. Companies operate airfreight services along multiple routes between China and the countries of Europe along the "Air Silk Road," an aviation industry initiative inspired by the China-proposed Belt and Road Initiative. The underlying aim is to improve connectivity and foster a sustainable aviation economy.
Liege Airport in southeastern Belgium is the country's largest airport in terms of cargo throughput and is one of Europe's key air cargo hubs. The BRI has greatly boosted the airport's development and business prospects in recent years.
On Oct 27, the Qingdao-Liege all-cargo regular international route was officially opened. It's the latest addition to airfreight services connecting China with Belgium.
The pandemic has forced the suspension of several flights between China and Europe, but "Air Silk Road" cargo companies at Liege Airport continue to operate at almost full capacity, helping countless small and medium-sized enterprises deliver their products across thousands of miles.
Liege Airport expects to be among the few airports in Europe to maintain 10 percent or higher growth rate in 2020. Its annual cargo volume is projected to exceed 1 million metric tons for the first time.
Luc Partoune, CEO of the airport, attributed this to the rapid development of cross-border e-commerce, adding that it benefited not only the aviation industry but also other industries, and not only China but also the world over.
Seizing the business opportunity, Yang Gaijing, an overseas Chinese who has been engaged in the catering industry in Liege for more than 20 years, launched his logistics company this year and wasted no time in participating in the Singles Day shopping bonanza.
"Online shopping has huge potential in Europe, and is unlike China, where the market is saturated. Our company will also focus on helping European SMEs export to China in the future," Yang said.