Carrier set to upgrade services
Share - WeChat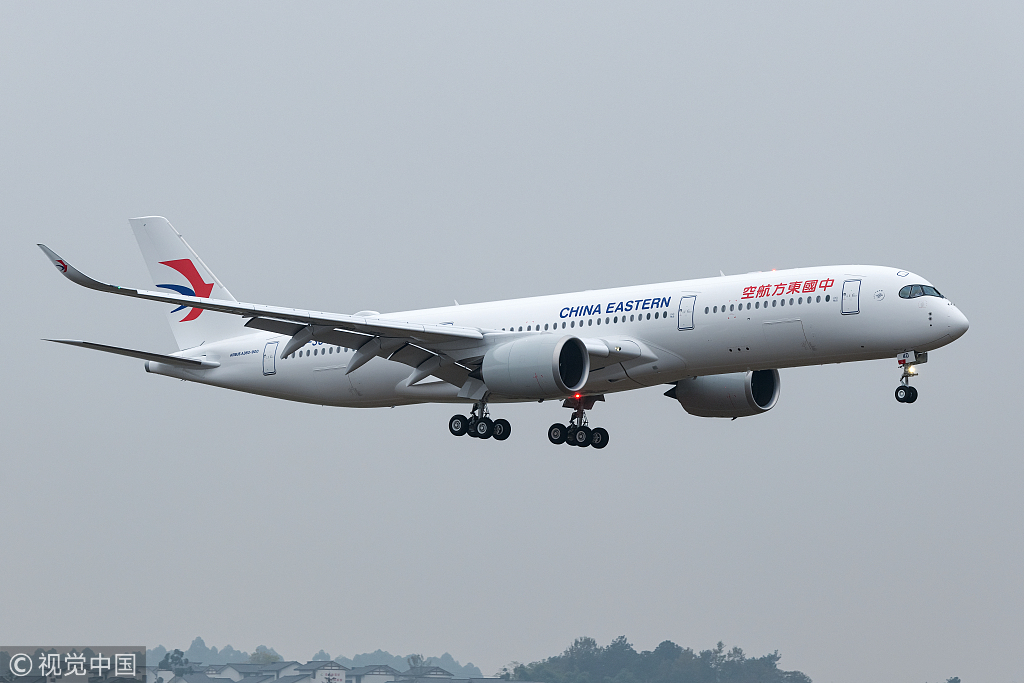 Shanghai-based China Eastern to use A350-900 aircraft for daily flights to Rome
President Xi Jinping's state visit to Italy has opened new vistas for cooperation and trade between the two nations, with commercial carriers set to reap the maximum rewards through upgraded services during flights.
Shanghai-based China Eastern Airlines, which operates flights to Rome in Italy, is looking to cash in on the ensuing opportunities by using upgraded aircraft like the A350-900 on the route from this Sunday.
The carrier, which has been flying to Italy for over eight years, has served more than 1 million passengers from the two nations since March 2011.
The airline decided to use the A350-900 aircraft on the Rome flights to make the journey more comfortable and enjoyable, said Cai Shuxiang, general manager of China Eastern's Rome division.
The daily flight will leave Shanghai Pudong International Airport at 12.35 pm and arrive at the Leonardo da Vinci-Fiumicino Airport in Rome at 7.10 pm (local time). On the return leg it will leave Rome at 9.10 pm and arrives in Pudong, Shanghai, at 2.35 pm (local time) the next day.
"The frequency of the flight has been increased from three days to seven days and it will function as the Silk Road in the air between China and Italy," said Cai.
The upgraded A350 aircraft will also have state-of-the-art facilities and entertainment systems, he said, apart from being more spacious, greener and quiet.
"The A350 is equipped with the latest engines, consumes less fuel and makes less noise, with added advantages like more comfort," said Yuan Ding, an independent industrial analyst.
Compared to larger aircraft used in inter-continental transportation, the A350 ensures more flexibility and higher frequency of flights to better serve the target route, said Yuan.
The Shanghai-based carrier is scheduled to induct 20 A350-900 aircraft into its fleet between 2018 and 2022.
The A350-900 has 288 seats spanning four sections including four premium business seats, a business class section with 36 seats, a super economy class area with 32 seats, and 216 economy class seats.
The in-flight entertainment system provides passengers with the latest movies, popular TV programs, games and personalized entertainment resources.
Like all the other widebody aircraft from China Eastern, the A350-900 is equipped with the new generation in-flight Wi-Fi with a maximum access speed of 200 Mbps.
More than 2 million Chinese tourists visited Italy last year, making it one of the top destinations in Europe. The president's visit is expected to bring further momentum to the ties and bodes well for aviation companies like China Eastern, said Cai.