Border areas in China's Guangxi accelerate connectivity between China and ASEAN
Share - WeChat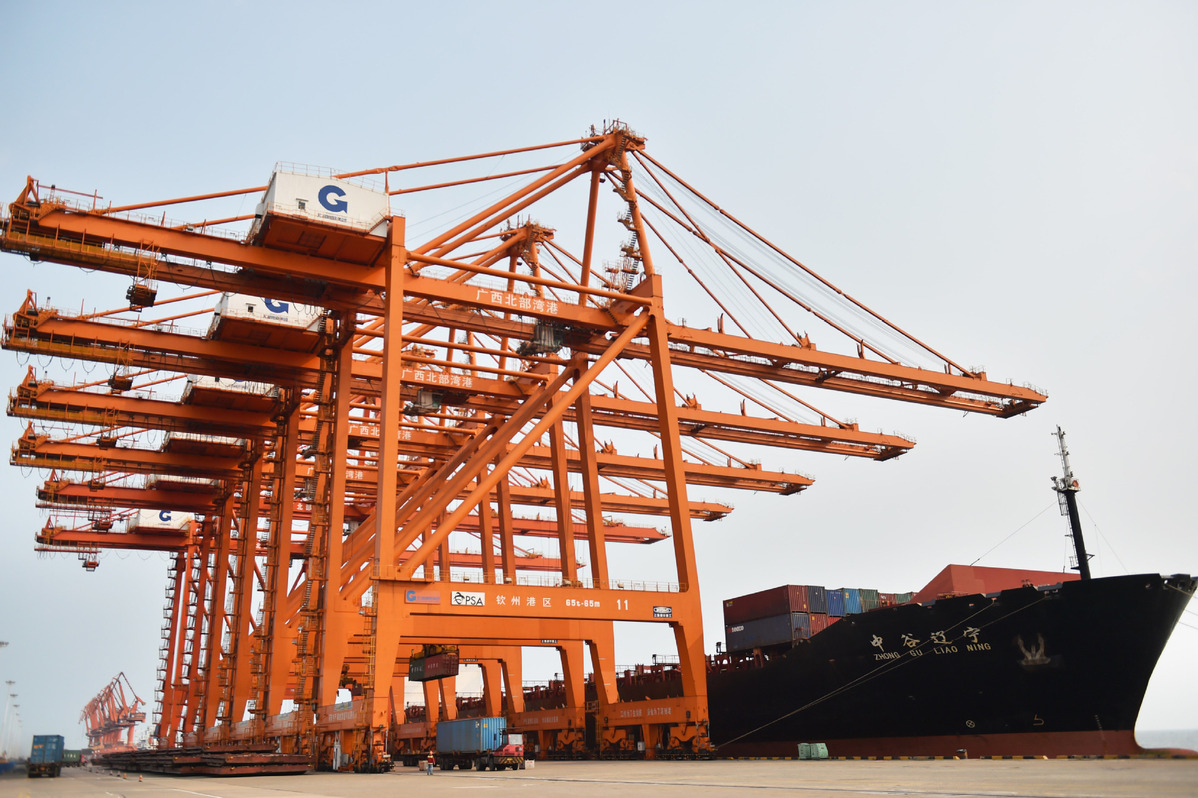 With economic and trade cooperation growing between China and the Association of Southeast Asian Nations (ASEAN), border areas in China's Guangxi Zhuang autonomous region have played a significant role in connecting China with the ASEAN.
China's trade with the ASEAN exceeded $500 billion in the first 10 months despite the pandemic, data from the General Administration of Customs showed.
The ASEAN remained China's biggest trading partner during the same period, accounting for 14.6 percent of the nation's total foreign trade volume, amid upgraded free trade area protocol and supply chain cooperation.
E-commerce has played an important role in enhancing bilateral economic ties. Data shows that more than 300 billion import and export orders have been completed in Nanning, the capital of Guangxi. The transaction volume totals 1.6 billion yuan ($243.4 million), an increase of 175 percent year-on-year.
"A large number of cross-border e-commerce cargoes will go to the ASEAN market through the freight channel after the completion of customs clearance in Nanning. This trend is expected to go on," said Wang Yiyun, Officer of Cross-border Cooperation Bureau of Chongzuo at Guangxi Pilot Free Trade Zone.
Pingxiang city is known as China's South Gate as it borders Vietnam. It has been an important trade center since ancient times. And the freight channel at Pingxiang's Youyiguan Port is busy with cargo transportation.
"Data shows that over 280,000 vehicles passing the freight channel since January. The total trade volume has gone up ten percent than the same period of last year," Wang added.
And artificial intelligence (AI) and cloud computing technologies have accelerated the speed of passing through freight channels in Youyiguan Port. Trucks from China and Vietnam can make appointments online in advance. With the online booking system, cargo drivers are able to avoid the peak periods and clear the products more quickly and effectively than before.
"In the future, we plan to reuse cargo trucks while passing through the freight channel. A truck with Chinese cargo at first will go to Vietnam and then come back with goods loaded in Vietnam. If there are 1,200 trucks needed for the bilateral trade, in the future only 600 trucks will be enough," said Wang Zhengbo, General Manager of Guangxi Yunduoduo International Logistics.
From logistics to finance, from cross-regional cooperation to cross border cooperation, those increasingly connected and open channels will make the world see more possibilities.