Firms launch customized solutions for consumers
Share - WeChat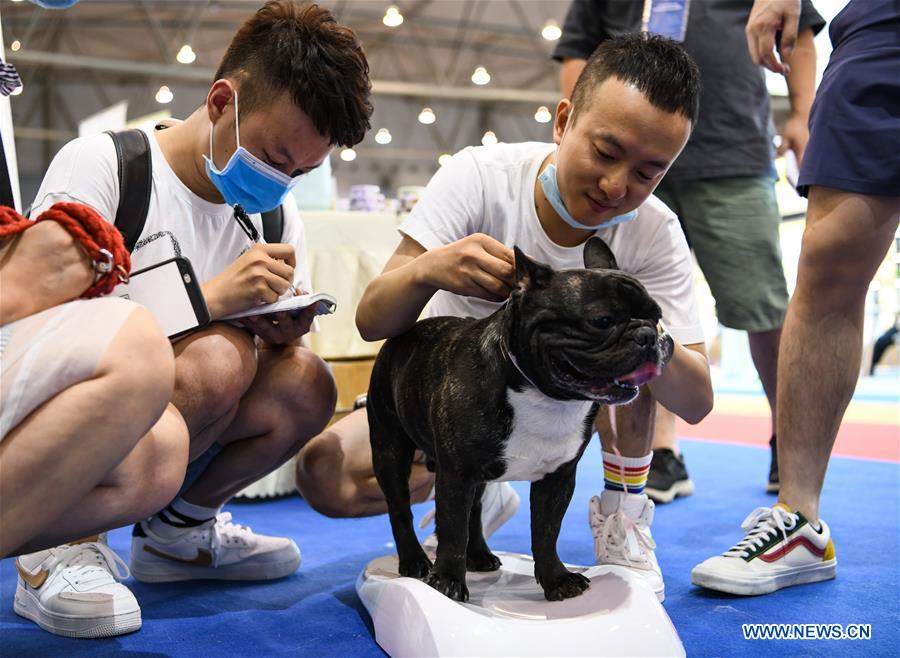 Lu Kun, leading a team of eight, spent a hectic day during the annual online shopping gala on Nov 11, selling pet products to over 12,000 followers of the store he manages and more potential consumers on Taobao.
Lu is the general manager of e-commerce at wecarepet.com, a technology company focusing on pet-related information sharing, consulting, medical services and e-commerce since its establishment in 2015.
"Our team started preparing for Singles Day sales (Nov 11) since mid-October. We introduced our trending products for sales to our targeted consumers through livestreaming on Taobao and explained how to use coupons to get the best discounts through both group messages to our store's followers and posts on our WeChat account for subscribers. Meanwhile, our colleagues in charge of storage and operations have checked product prices and inventory in case demand exceeds supply," Lu said.
"As the clock struck midnight on Nov 11, our customer service specialists became incredibly busy handling questions about product information or how to get the best deals. From midnight to 2 am, traffic was at its heaviest on Taobao. Our team could finally catch a break after 2 am," he added.
But it was far from over. Starting from 10 am, Lu was busy guaranteeing as many orders as possible for delivery. Customer service specialists on Lu's team were also busy answering questions. At the end of the day, Lu had a meeting with his team members regarding Singles Day sales performance.
"It (Singles Day sales) was stressing us out, but it was worth it considering we sold four times more products than usual," he said.
The annual online sales festival is like a battlefield for business owners on Taobao, where they strive to fight for more customers. The fight seems more difficult for small and medium-sized companies like wecarepet.com.
"E-commerce platforms like Taobao offer consumers a great platform where they can compare prices from different stores for the same product, and choose one with lower prices and better customer reviews. Large-sized stores can leverage their strengths in capital, supplies (lower costs as they buy in bulk), and marketing channels to easily achieve the goal to win more consumers on Singles Day sales," Lu said.
In recent years, e-commerce platforms like Taobao and JD have launched pet product selling sections to tap the fast growing market, which makes it more competitive for small and medium-sized companies like wecarepet.com, he added.
"But we have our ways to deal with the problem. E-commerce is just one section of business for wecarepet.com. In addition, we offer customized services like online healthcare consulting for pets and other businesses like running online discussion communities. We integrate those sections with e-commerce like offering consulting (via online or telephone) with our veterinarians at cheaper prices, or sales memberships that allow consumers to consult online veterinarians an unlimited number of times. The key is to offer more customized services and find the niche market suitable for us," Lu said.