Digital games attracting players amid epidemic
Share - WeChat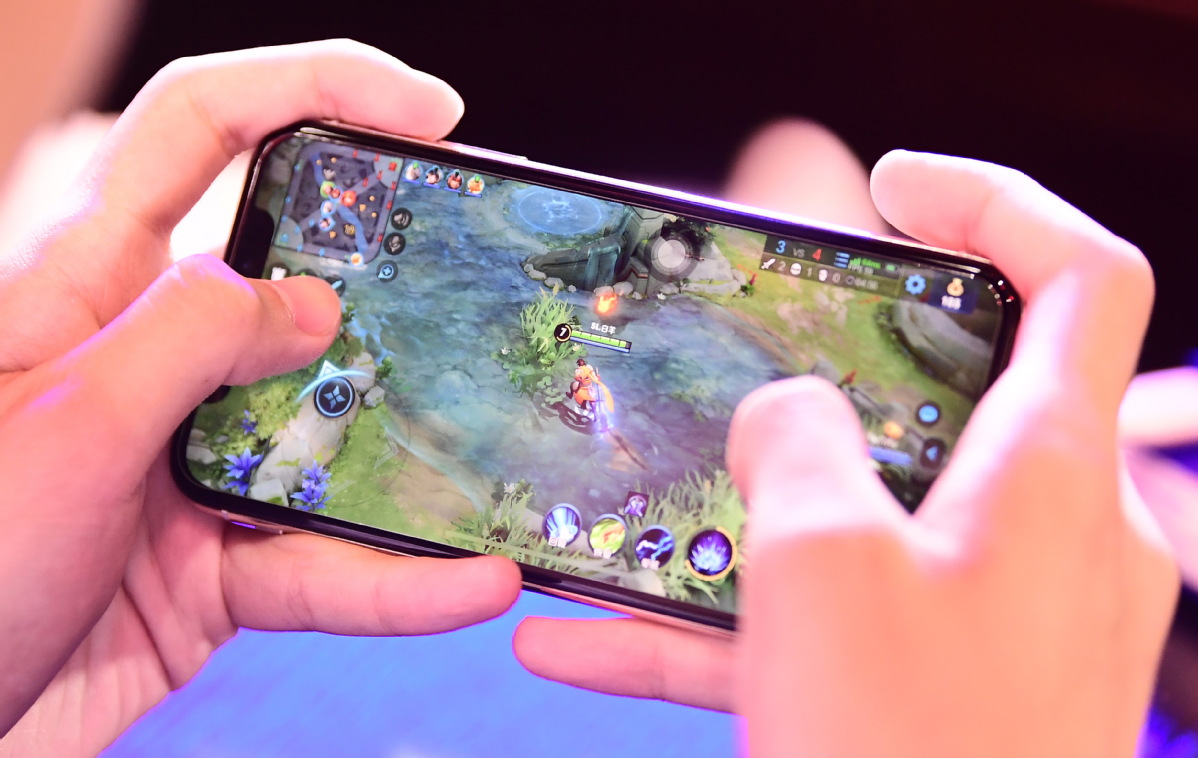 Earlier this year, when the COVID-19 epidemic required many people to work from home, 28-year-old Zhang Xiangdong, a teacher in Beijing, downloaded five mobile games.
"I'm not a fan of games, but that period was extraordinary, characterized by a pervasive depressing mood and life by living mostly inside apartments. I needed some channel to calm my nerves and take my mind off the virus," he said, recalling how he got hooked on the gaming culture in China.
Dong Xue, deputy director of the Beijing Animation and Game Industry Alliance, said the output value of Beijing's animation, comic and game, or ACG, industry grew by 30 percent year-on-year to more than 50 billion yuan ($7.47 billion) in the first half.
Data from the alliance suggest Beijing's total output value of the ACG industry is expected to surpass 100 billion yuan by the end of this year.
If the estimate pans out, it would mean the capital's ACG sales revenue will have almost doubled from 52.1 billion yuan in 2016.
Dong said: "Beijing's municipal government has provided strong policy supports to the ACG industry during the February to August period. The supports also included rent subsidies and award bonuses to companies.
"We have visited more than 80 companies in the ACG industry this year. Owing to the epidemic, people spend longer times at home these days. This has brought some new users (to the ACG industry).
"Even if you exclude the epidemic, the industry still has witnessed significant developments in the past five years. These include a peak in the growth of the traditional game industry, the rise of esports and the rapid growth of products utilizing existing intellectual property.
"There's been a clear trend toward high-quality development in China's ACG industry, with emphasis on own art, innovation and tradition. Many animations were adapted for games, and with good results."
Last year was good for animation films with the release of White Snake, Ne Zha and Legend of Luo Xiaohei, which netted 5.73 billion yuan in all at the box office.
In 2017, several Chinese intellectual property rights-backed products were adapted for video games. This inspired more companies to increase integration of online games, literature, films, TV series, animation and comics.
"The better quality of our game products has helped the industry to expand its overseas market," Dong said.
In 2016, Beijing's exports of original online games were worth around 6 billion yuan. The figure grew to 35.25 billion yuan last year, accounting for around 44 percent of the industry's total export revenue, according to the alliance.
Xu Yiran, chief executive of Leyou Technology Holdings Ltd, a local game company, said at an industry forum that Chinese companies need to learn how to showcase local culture in overseas markets with innovations and new techniques.
"The markets in Europe and the United States are big for us since the users there are interested in oriental cultures. As long as we produce good products, we can succeed there," he said.
Meanwhile, ACG companies are seeking to increase revenue streams. They are introducing games as part of business promotion events, said Dong. "In this way, they don't need to depend solely on top-ups by players. They can charge the companies that adapt games for their own promotions."
Cerebral games have become a hit in the past two years. In contrast to traditional video games, intellectual or educational games emphasize learning or honing a skill, and are often related to sectors like education, military, healthcare, business, culture and social management.
Many leading game companies have joined hands with universities to develop high-quality educational games.
This year has also seen a rise in esports as esports game operations, competitions, education and offline esports consumption saw rapid development.
The 9th Animation Beijing Expo held in Shijingshan district in early October brought together 150,000 ACG fans with on-site sales during the eight-day event exceeding 10 million yuan.