Mobile payments growth puts severe dent in ATM makers' profits
Share - WeChat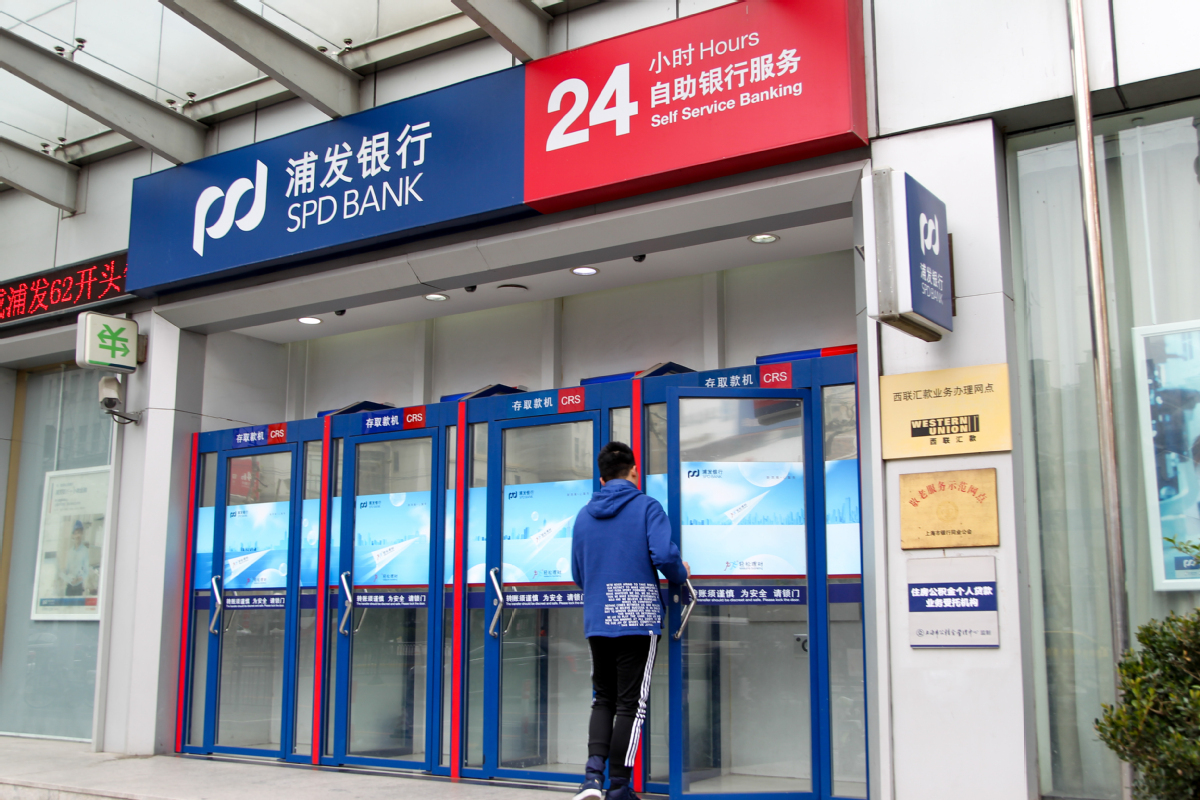 The rapid growth of mobile payments in China, driven by groundbreaking progress with financial technology, has triggered a sharp decline in ATM manufacturers' profits.
For example, in the first half of this year, Guangzhou KingTeller Technology Co recorded a year-on-year fall of more than 55 percent in net profit attributable to shareholders, which declined to 25.92 million yuan ($3.85 million).
The high-tech enterprise, headquartered in Guangzhou, capital of Guangdong province, specializes in financial self-service devices and integrated solutions for the retail banking industry.
In a written reply to a Shenzhen Stock Exchange inquiry about its 2019 annual report, the company said: "The continuous boom in mobile payments in China has severely affected the development of bank outlets and ATM networks. The growth of bank outlets slowed significantly and demand for new financial self-service devices fell sharply as competition intensified in the ATM industry."
As a result, the company's sales have fallen drastically. Last year, it sold just 230 ATMs, a year-on-year decline of 89 percent.
With the ATM business losing customers, mobile payments have become increasingly popular in China, which is shifting toward a cashless society step by step.
On Aug 20, a report issued by the People's Bank of China, the central bank, said the country's banks processed 30.14 billion mobile payment transactions in the second quarter of this year. The transaction amount rose by 33.61 percent year-on-year to 106.17 trillion yuan.
During the same period, non-bank payment institutions processed 203.51 billion online transactions amounting to 70.22 trillion yuan, respective rises of 14.48 percent and 18.37 percent year-on-year, the report said.
In April, a report by iResearch, which monitors online audiences and consumer insights in China, said the transaction volume of the country's third-party mobile payments market is expected to rise by 10.2 percent year-on-year to 249.2 trillion yuan this year. This would follow an 18.7 percent rise to 226.1 trillion yuan last year.
Such growth is mainly being driven by QR code payments, cash transfers and internet finance, the report said.
In Shenzhen, Guangdong, ATM manufacturer NDT Science & Technology Co has narrowed the scope of its main business to delivering and maintaining financial self-service devices for its existing partners.
It said it made this decision due to the rapid growth of third-party mobile payments and the transformation of banks.
The company, which is listed on the National Equities Exchange and Quotations, China's equity trading system oriented for small and medium-sized enterprises, posted a net loss attributable to shareholders of 17.97 million yuan for last year.
With bank branches being closed in recent years, leading to a decline in ATMs, the number of these machines serviced by NDT fell last year, according to the company's annual report.
As of Oct 23, the China Banking and Insurance Regulatory Commission had revoked the financial licenses of more than 2,700 outlets of commercial bank, rural credit unions and village banks, according to the regulator.
In recent years, China has stepped up the transformation of banks, making them more "intelligent". To promote business being switched from counters to smart teller machines, banks have strategically distributed ATMs and renovated outlets.
For example, Industrial and Commercial Bank of China, the country's largest State-owned commercial lender by assets, has advanced the intelligent transformation of its outlets through 5G, cloud computing, biometrics, blockchain and remote video technologies.
As of the end of June, the bank had 15,688 intelligent outlets and had put in place 79,763 intelligent devices, according to its 2020 interim report.
Last year, off-counter transaction volume in the Chinese banking sector accounted for nearly 90 percent of its total, according to the China Banking Association.
Compared with the rapid progress made by mobile payments in the country, the number of new credit cards issued has slowed in recent years.
At the end of the second quarter, the total number of credit cards and debit-credit integrated cards in circulation in China reached 756 million, a rise of just 0.99 percent from the previous quarter, according to the People's Bank of China.
China Economic Information Service said in a report on July 30 the credit card business would face growing pressure as new participants, including online lending platforms and mobile payment service providers, continue to join the consumer finance market.